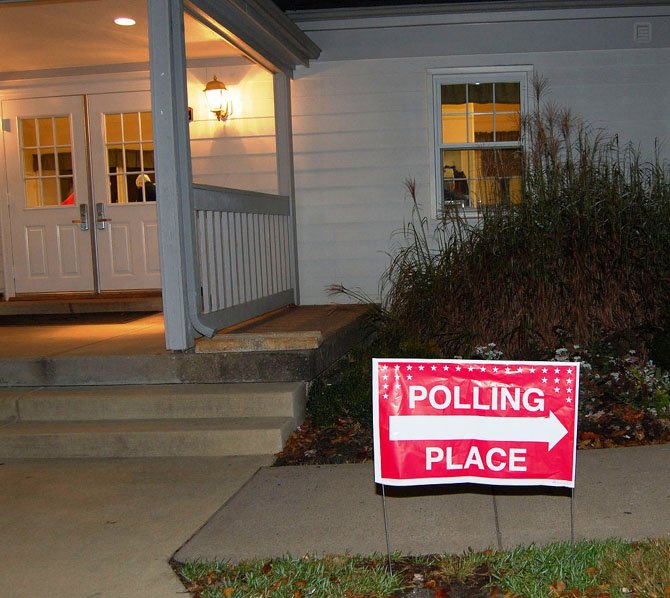 Upcoming Elections and Voter Information
*June 12, 2012, Republican Party Primary Election (U.S. Senate and House of Representatives, 11th District)
*June 12, 2012, Democratic Party Primary Election (House of Representatives, 8th District)
*For more information, go to:
*Virginia State Board of Elections website at http://www.sbe.vi...">www.sbe.virginia....
*Fairfax County Office of Elections website at http://www.fairfa...">www.fairfaxcounty...
*Or contact the Office of Elections at 703-222-0776, TTY 711.
Whether you are a Democrat or a Republican, if you are planning to vote in the June 12 primary elections in Fairfax County, check your new voter registration cards mailed out this week.
The Fairfax County Office of Elections wants voters to know the state is mailing new voter registration cards to approximately 195,000 voters in Fairfax County this week.
The cards are only being mailed to these affected voters:
*Congressional Redistricting - As a result of the 2010 Census, Congressional Districts were realigned to ensure that they are as equal in population totals as possible. Voters affected by this redistricting will receive a new card indicating the change in congressional representation. The voter card is the notice of your new district.
*Transition to Registered Voter Number - Some voters still hold a voter information card, which includes their Social Security Number (SSN). The State Board of Elections also mailed new voter information cards to those voters, replacing the SSN with a system-generated identification number.
If you have not received a new card, but would like to check your voter registration status and information, go to the Virginia State Board of Elections at www.sbe.virginia.gov/
In addition, the new cards indicate a language preference.
"As a result of the 2010 Census, it was determined that Fairfax County now falls under Section 203 of the Voting Rights Act," said Cameron Quinn, Fairfax County's chief elections official. "This requires Fairfax County to provide voting and elections-related materials in English and Spanish.
She said Fairfax County is now providing voter information and materials for Spanish speakers. In the meantime, the county's website www.fairfaxcounty.gov/elections has a Google Translations line that can translate information into Spanish and several other languages.
Quinn said that while the Fairfax County and state websites are updated, not all voter election web pages and links have been updated with the new congressional district information.
"Those voters whose congressional district changed as a result of redistricting are currently being mailed a new voter card," Quinn said. "Whether or not you received a new voter card, if you have questions or to be certain you know your congressional district information, refer to the county or state election office's website for the correct information or call us at 703-222-0776."