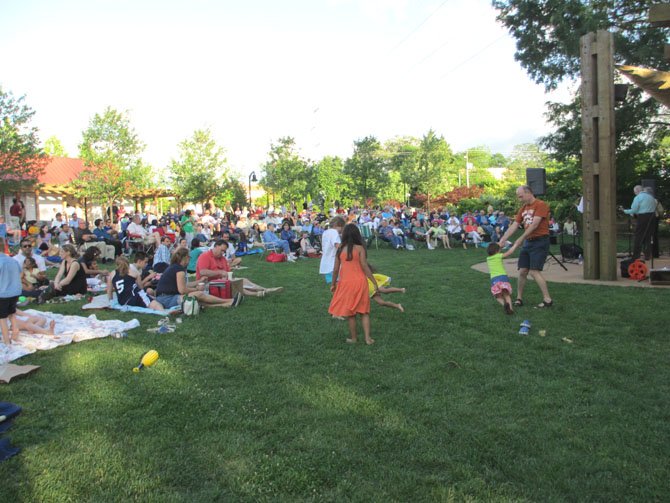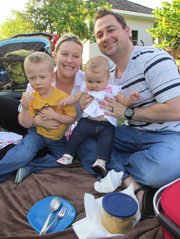 The Town of Vienna concert series on the Town Green kicked off on May 11 when the U.S. Navy's own Sea Chanters performed to a crowd-covered lawn.
Bring a blanket, a picnic, and the kids. Watching the young ones dance with their friends or their parents is like looking at a scene in an old Norman Rockwell painting.
May weather has been cooperating and the performances have drawn hundreds to the "Green." If you haven't made it yet to a Town Green concert, here's what you've missed: the Sea Chanters, Open Mic Night, SoHo Down, the U.S. Navy Commodores and Billy Emerson & Sweet Dixie band.
Upcoming Town Green concerts are June 1 - Four Star Combo, Rockabilly; June 3 - Tommy Lepson Band, Blues; June 8 – Vienna Idol finals; June 10 – The Tonics, Blues/Rock; June 15 – Annapolis, Bluegrass; June 17 - Fat Chance; June 20, the season's first kiddie concert, Rocknoceros. The children's performance series is scheduled, primarily, on Wednesdays. Concerts are Friday and Sunday, with occasional special events on Saturdays
On the Town Green are a rustic amphitheatre, restrooms and a water fountain. During concerts, it's not unusual to see bicyclists turning off the W & OD trail to stop and listen to the music.
For final draft of the concert schedule and information, visit www.viennava.gov/index.aspx?nid=81.