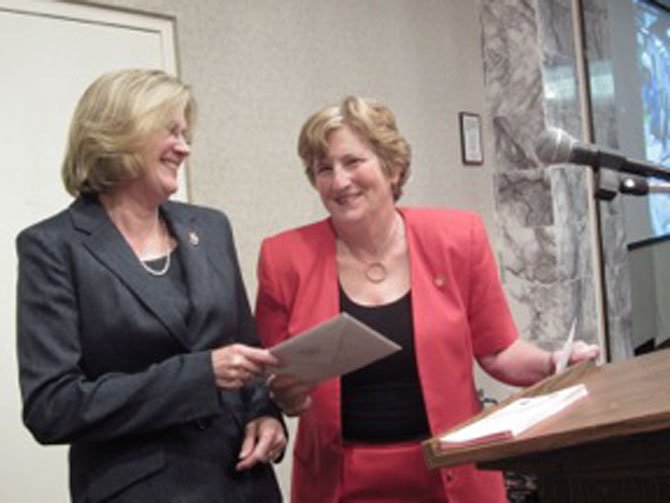 Clifton area resident, Ann Levy, was named Woman of the Year by the Beth El Hebrew Congregation's Women of Reform Judaism (WRJ) sisterhood at the congregations' May 11, Friday night services and special WRJ award presentation.
Levy and her husband Ernest Levy are Fairfax County residents since 1969, and moved to the Clifton area in 1996. They are both 30-year members of the Beth El congregation.
The 150-year-old Beth El Hebrew Congregation is in Alexandria on Seminary Road.
The Beth El WRJ Sisterhood gives its Woman of the Year award to women who serve the WRJ organization and the Beth El Congregation with outstanding dedication and devotion
Levy is a past treasurer and past president of the Beth El sisterhood, which is an affiliate of Women of Reform Judaism an international organization that will be celebrating its centennial in 2013.
She is retired from the Federal Reserve Board since 2004 and currently volunteers for Fairfax Hospital as well as for the Beth El Temple.