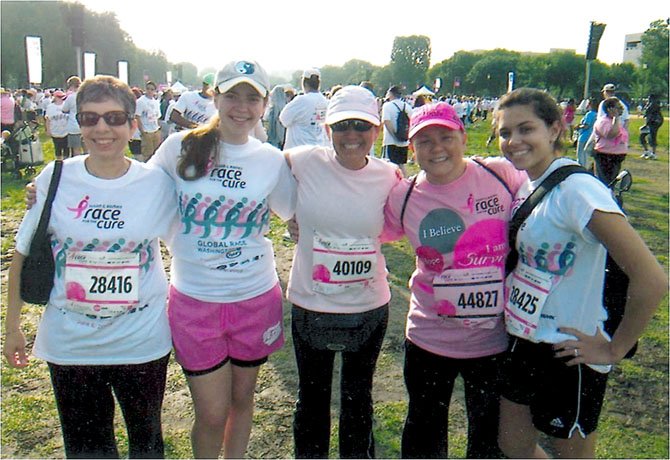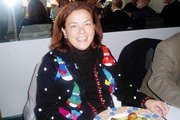 On her 21st birthday, Michelle Wilds lost her mother.
A Fairfax resident and George Mason business student, Michelle had watched her mother, Elizabeth, combat aggressive inflammatory cancer since her diagnosis in 2008.
Spurred into action by Elizabeth's disease, the Wilds family became dedicated contributors in events and races founded by the Susan G. Komen Foundation, in an attempt to raise money and awareness for breast cancer.
Despite her ill health, Elizabeth remained optimistic and determined throughout the entire ordeal.
"Throughout her entire battle with breast cancer my mother was such a strong woman," Michelle said. "At times I think she was the one who held our family together. She never complained throughout chemotherapy, radiation, the surgeries, and the recovery periods. She never let her treatment get her down, and she always had a smile on her face."
In 2010 and 2011, Elizabeth's health declined, and she was unable to partake in the race beside her daughter. Running in her place were Elizabeth's son, Andrew, her husband, Mike, and her friends and colleagues.
On Aug 6, 2011, the same day that Michelle Wilds was born into the world, Elizabeth Wilds departed it.
Almost a year later, Michelle will once again run in the Susan G. Komen Race for the Cure, in memory of her mother as one of the top fundraisers for this years event.
"The Race is a great way for everyone who has been affected by this terrible disease to come together to share their experiences and support each other," Michelle said. "Every time I go down to Washington D.C. for the race, I'm amazed to see how many people are affected by breast cancer and I find it truly inspiring that so many people are helping to fight this disease and find a cure."
The Race, which takes place every year, keeps 75 percent of its funds in the D.C. area to put towards community outreach programs and raising awareness.
"Susan G. Komen's mission has focused on ensuring that no woman suffers the horrors of breast cancer because she didn't have access to care," said Komen Founder and CEO Nancy G. Brinker.
The remaining donations from the race go towards the Foundation's global efforts at educating women on breast health and breast cancer.
The Race will be held Saturday, June 2 on the National Mall in Washington, D.C.
For those looking for more information on the race, or who wish to register, go to www.globalraceforthecure.org or call 703-416-RACE (7223).