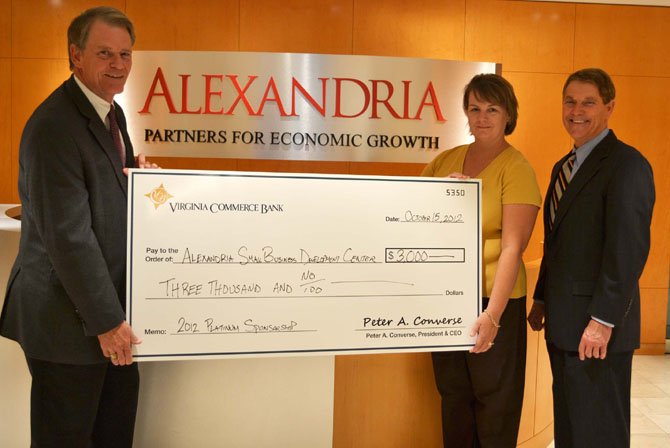 The Virginia Commerce Bank Foundation awarded $3,000 on Oct. 26 to the Alexandria Small Business Development Center as part of a 2012 Platinum sponsorship. The Alexandria SBDC, a non-profit organization hosted by the Alexandria Economic Development Partnership and partially funded by the U.S. Small Business Administration and the City of Alexandria, provides counseling, training and information in all aspects of small business management.
Virginia Commerce Bank has been a long-time supporter of the Alexandria SBDC, providing more than $165,000 in financial support since 2001. This donation will help the SBDC hire a business analyst, who will work one-on-one with businesses to provide guidance, including help with financial statements and company plans, at no cost to the business. This enables new businesses to get launched as well as help existing businesses to grow.
For more about the Alexandria Small Business Development Center, please visit www.alexandriasbdc.org.