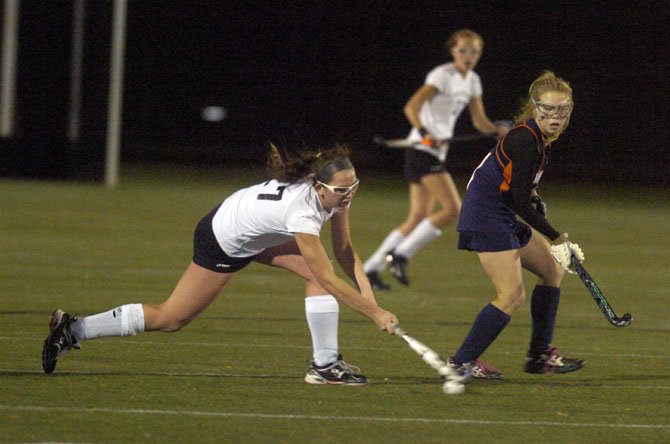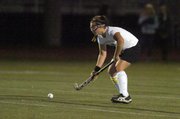 The Westfield field hockey team's season of dominance came to an end on Nov. 6, when the Bulldogs lost to Mountain View, 2-1, at home in the quarterfinal round of the state tournament.
Westfield entered the game with a 20-2 record, including a 19-0 mark against Northern Region foes. The Bulldogs outscored area opponents, 101-4. Westfield had lost to First Colonial, 5-0, and Tabb, 6-2, before falling to Mountain View, the Northwest Region runner-up.
Prior to states, Westfield won a Concorde District championship and a Northern Region title. The Bulldogs punched their ticket to states by defeating West Springfield, 6-0, in the region semifinals on Nov. 1 at Washington-Lee High School in Arlington. Against West Springfield, Westfield junior forward Katie Winesett had three goals and two assists and senior midfielder Meghan Winesett had one goal and an assist. The two are cousins and no strangers to putting up numbers.
According to stats on the Washington Post's Web site, Katie Winesett finished the season leading the area in goals with 29. Meghan Winesett finished in third with 27 goals. Meghan tied for third in assists with 18, and Katie tied for 16th with 12.
"I love playing with [Meghan] on the field," Katie said after Westfield beat West Springfield. "We're always communicating, even sometimes without words. We just know where each other are at all times. We just make those good give-and-go passes. I love playing with her."
"They just feed off of each other. Both of them are great young ladies. They're both very selfless."

--- Westfield field hockey coach Starr Karl about Katie Winesett and Meghan Winesett
Meghan, who is committed to the University of Delaware, assisted one of Katie's goals against West Springfield and Katie assisted Meghan's goal.
"We're like best friends off the field, so I think that helps a lot on the field," Meghan said. "We always kind of know where we are. We don't even talk that much on the field, we just always know where each other are and we have a lot of trust in each other. …
"If I have a shot, I'd rather her score, almost, than me score. We're always setting each other up and we're not selfish at all. I think that helps."
Westfield head coach Starr Karl praised her leading goal-scorers.
"They just feed off of each other," Karl said. "Both of them are great young ladies. They're both very selfless."
Two days after beating West Springfield, Westfield defeated South County, 4-1, in the region championship game at W-L, avenging last season's loss to South County in the region final.