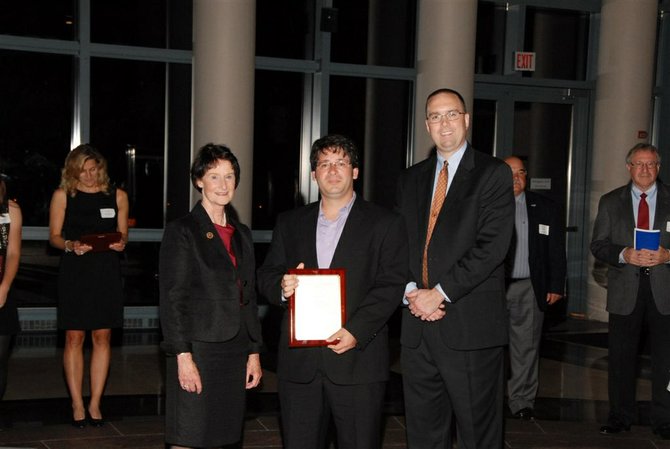 McLean Youth Soccer (MYS) has announced that Lucas Cook, one of the club's MPS Coaches, has been honored by the Fairfax County Athletic Council and the Fairfax County Department of Neighborhood and Community Services as one of its 2012 Champions of Character on Oct. 23.
This award is presented to coaches who exemplify the characteristics that are important in youth sports today, "while modeling the basic traits of good character: trustworthiness, respect, responsibility, fairness, caring and citizenship.''
Cook is an extraordinary and devoted coach and volunteer not just in MYS but with VYSA as a member of their Coaching Education Staff, an Olympic Development Program (ODP) coach, and area high school soccer coach. Lucas has coached local youth soccer teams in the Northern Virginia area for 12 years. He has been with McLean Premier Soccer for five years; including three years as an age group coach for the MPS '97B Legend. In May 2004, he was the recipient of the DC United Coach of the Month award.
"This is a well-deserved recognition for one of our club's very talented and committed coaches," said Clyde Watson, MYS technical director.
"It is a true honor for MYS to have such a dedicated and caring coach as Lucas Cook on our coaching staff. We were delighted that such an outstanding coach would be given the unique distinction of being named a Fairfax County Champion of Character for exemplifying superb sportsmanship and character" said MYS Chair Maureen Dalbec.