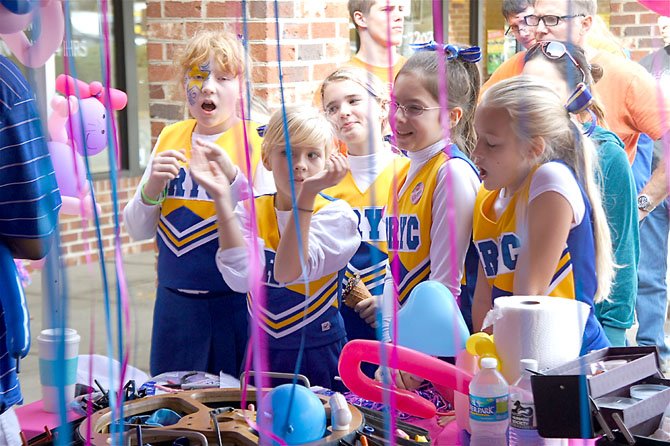 A sweet tooth and a head for business must run in the family.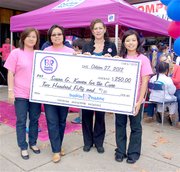 Fai Ulit might have been doing just fine as a veterinarian nurse, but with a mother and aunt and uncle owning successful Baskin-Robbins ice cream store franchises in Northern Virginia, it's no wonder that Ulit decided to take the plunge and scoop up a franchise of her own.
The spot she chose, at 9547 Braddock Road in Fairfax, had been a Baskin-Robbins for decades. When the previous owners recently decided to offer it for sale to Ulit's parents, they in turn asked Ulit if she wanted to give it a go. "And I said 'yes,'" said Ulit. "It felt like the right time to do it, and with the experience from my family's stores and their support, here I am now."
Ulit actually took over the unit in July, but waited to do some renovating and settling in before hosting her grand re-opening celebration the weekend before Halloween.
The event, which ran from noon until 4 p.m., began with a ribbon-cutting ceremony and the presentation of a check by Baskin-Robbins Corporation to a representative of the Susan G. Komen Foundation in honor of national Breast Cancer Awareness Month. Ulit was proud to announce that her staff had also pledged their tip money from the month of October to the charity.
The festivities had the entire shopping center where the ice creamery is located jumping. To the tunes being played by a dee-jay, kids—and pets—in costumes lined up for face painting and the offerings of a skilled balloon sculptor. Young, and not-so-young took turns spinning a wheel to win prizes. And, of course, there was all that free ice cream.