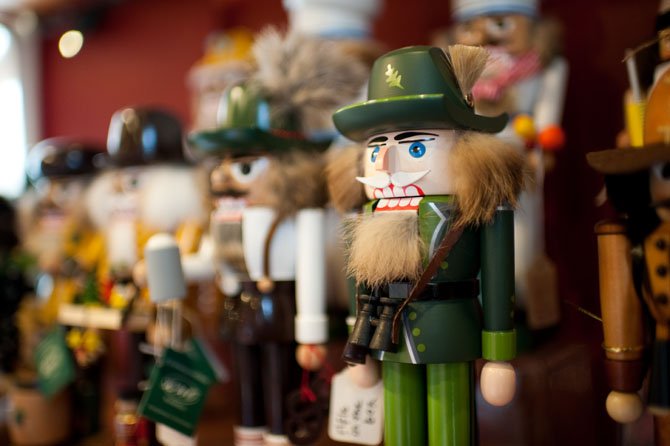 Alexandria — Billed as the biggest shopping day of the year, Black Friday shopping is as traditional as the Thanksgiving Day turkey and pumpkin pie. Debunking the myth that the only deals to be had are at big box behemoths, local retailers are offering an alternative to the frenzy that kicks off the holiday shopping season.
Photo Gallery
Shop 'Til You Drop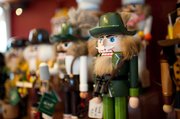 Coordinated by the Shop Local Alexandria project and the Old Town Boutique District, more than 50 of Alexandria's independently owned shops will be participating in this year's Black Friday promotion.
Click Photo for Flash
"It's exciting to see Alexandria's Black Friday initiative returning to the streets of Alexandria," said Maurisa Potts of Spotted MP Marketing. "Shoppers are choosing to support small businesses versus the big box stores and it shows in the lines that begin forming at local retailers on Black Friday."
Coordinated by the Shop Local Alexandria project and the Old Town Boutique District, more than 50 of Alexandria's independently owned shops will be participating in this year's Black Friday promotion. Participating stores will offer 30 percent discounts from 6 to 8 a.m., 20 percent from 8 to 10 a.m., and 10 percent starting at 10 a.m. Additional shops will be offering sales and special promotions throughout the day.
To combat the common complaint about parking in Old Town, the city has waived all parking fees in city-owned garages and at parking meters. Additionally, the free King Street Trolley will begin operating at 6 a.m. Shoppers can board a trolley every 15 minutes and hop on and off at 20 stops between the King St/Old Town Metro Station and the Potomac River waterfront.
New this year is a website for shoppers to preview what will be on sale at local stores on Black Friday, just as big box retailers post their sale items leading up to the big day. (www.blackfridayalexandria.com)
Black Friday shopping locally still requires a bit of preparation, so be sure to write down the sizes, favorite colors and hobbies of gift recipients ahead of time. Know the return policy and ask for a gift receipt for easy returns or exchanges for the recipient.
Have a favorite store or boutique? Check it out now and ask about any upcoming Black Friday or holiday specials.
If you think you are missing out on the traditional deals of toys and electronics, think again. According to the website DealNews.com, it's a myth that everything on sale on Black Friday is at its lowest price of the year. Big box stores routinely price toys lower in December than on Black Friday, and TV's sink in price between December and February.
If You're Going
The free King Street Trolley in Old Town will operate beginning at 6 a.m. on Black Friday. Additionally, the City of Alexandria is offering free parking at parking meters and in all city-owned garages. The following garages and lots are opening at 6 a.m. with free parking all day:
Market Square Garage, 108 N. Fairfax St.
Courthouse Square Garage, 111 S. Pitt St.
Thompson's Alley Garage, 10 Thompson's Alley
North Union Street Garage, 220 N. Union St.
South Henry Street Lot, 112 S. Henry St.
Cameron/St. Asaph Street Lot, 210 N. St. Asaph St.
Old Town shoppers with stamina can stay for the City of Alexandria's Annual Tree Lighting Ceremony at 7 p.m. on Market Square. As the official kick-off to the holiday season in Alexandria, the ceremony includes a performance from Santa's Frosty Follies, a special visit from Santa Claus and community caroling.
In Del Ray, the Del Ray Business Association has adopted "Shop Local" as its holiday campaign this year with many local businesses hosting late night shopping sprees with special offers.
"We want to strengthen the relationship with business owners and shoppers," said DRBA marketing spokesperson Mellenie Runion. "Our unique businesses are crucial in keeping us from looking like so many other small communities. We need to make sure we support these businesses, especially during difficult economic times. Most of the business owners and workers are your neighbors."
According to local Realtor and longtime Del Ray resident Jen Walker, purchasing from local businesses means money stays in the community with local jobs.
"You can't expect a strong business community if you don't frequent these establishments," Walker said. "You get a better shopping experience in addition to supporting your neighbors."