Many have long believed the excellence of T.C. Williams to be a fact.
However, in March 2010, our community received a very different message from the U.S. and Virginia departments of education. Referring to end-of-course Standards of Learning (SOL) assessments from the 2007-09 school years, the U.S. Department of Education designated T.C. Williams High School as a Persistently Lowest Achieving (PLA) school, among the lowest 5 percent of Title I eligible schools in the Commonwealth of Virginia. The PLA designation confirmed that TC never made Adequate Yearly Progress under the No Child Left Behind criteria implemented in 2002, and that the school has been among the lowest-performing schools in the state for several years.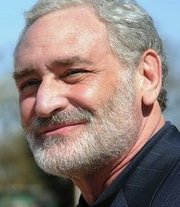 Given our intense efforts, we are well on our way to fulfilling the promise and potential of this remarkable school.
Acting on the mandate to develop an improvement model for TC, the Alexandria City School Board in June 2010 approved the TC Transformation Model, uniquely developed to meet the needs of our high school. Working with staff, parents, students and administrators, I asked the state to allow us to create our own External Lead Partner approach to ensure that as much funding as possible from the Federal School Improvement Grant would go to hiring staff at our high school. We are the only school division given permission to use this model, which enabled us to direct more than $1.6 million per year for three years directly to staff. The Virginia Department of Education's Dr. Kathleen Smith, director of the Office School Improvement, praised our work when she wrote, on June 2, 2010, "We … agree that you are going to have a national model! Thanks for your dedication."
Dr. Smith's accolades refer to a report developed by Alexandria City Public Schools (ACPS) executive staff during an intense time in the spring of 2010. Similar to the way we undertook several projects in the early years of my service to ACPS, we chose to get to the work as quickly as possible rather than spend the 2010-11 school year just planning a model of transformation. We agreed that the core of the proposals rests on the implementation of two key areas:
Individual Achievement Plans (IAPs) in English and Mathematics

Personalized Learning Plans (PLPs) designed to connect certified staff evaluation and professional development with student achievement
The approved grant supports the two core parts of the model and also supports monitoring of student progress, developing support services and ongoing funding for the required component of external lead partners. This money enabled us to lower the counselor/student ratio, reduce English and mathematics teachers' schedules to four classes each and encourage support programs such as writing and math centers, a summer college essay writing course, dual college/high school credit courses and online courses
As we begin our third year of transformation, we clearly have turned the corner. The culture has changed at TC. Many successes are directly related to the transformation model:
Advanced Placement participation and scores are the highest ever.

SAT scores have improved.

Graduation rates have improved.

Dropout rates have declined.

SOL scores are higher.

A new curriculum is in its second year of implementation.

Online course participation has increased 500 percent.

Dual credit course participation has increased 300 percent.

Parents have access to their students' grades through an parents' online portal.

Our new International Academy and TC Satellite Campus are helping meet the needs of our traditionally underserved students.

TC has (as do all our schools) a School Education Plan with metrics and targets.
During the past two years, the Transformation Steering Committee has met regularly, state reports have been filed monthly, quarterly reports have been presented to the School Board, and the staff, students and parents have been involved with surveys and other forms of feedback. Our goal is to create a sustainable model that meets the needs of all of our students. The report by Hanover Research will become part of our decision making as we begin the budget process for the 2013-14 school year and as we recognize the end of federal TC School Improvement Grant funding in June 2013. While the transformation model reacted to an imperative, it also provided an opportunity for TC to move beyond the levels that created the narrow PLA designation.
We are grateful this holiday season for the exceptional leadership of Principal Suzanne Maxey, for the can do attitude of the TC staff and for the exceptional support of our parents and community.