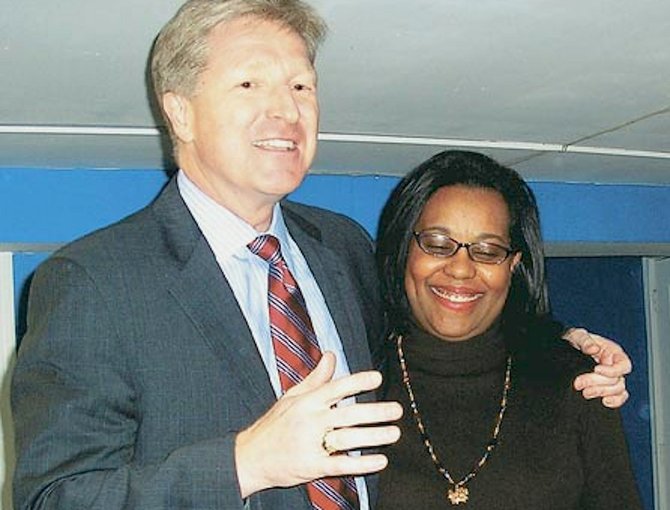 As chairman of the Democratic Party of Virginia, Brian Moran couldn't have had a better year. He delivered Virginia's 13 electoral votes to Barack Obama, and he helped former Democratic Gov. Tim Kaine beat back a strong challenge from former Republican Gov. George Allen. Now Moran says it's time to step aside and let new leadership take over the party.
"To be frank," said Moran. "I need a job."
Moran is the younger brother of U.S. Rep. Jim Moran (D-8) and a former member of the House of Delegates, where he represented the West End of Alexandria and the Skyline community in Fairfax County. He abruptly resigned that seat in December 2008 to launch an ill-fated campaign for governor, prompting a last-minute special election in January 2009. That race was so close that Republican Joe Murray asked for a recount, but Charniele Herring eventually emerged as the winner. Now, Herring is the leading contender to take Moran's place yet again — this time as chairwoman of the Democratic Party of Virginia.
"I endorsed Charniele in that race," said Moran. "And now I'm endorsing her again."
HERRING WAS BORN in the Dominican Republic while her father was stationed there in the Army, and she led a difficult life before entering politics. She was homeless during part of her high school years, when she was raised by a single mother struggling to make ends meet. She has a bachelor of arts in economics from George Mason University and a juris doctorate from Catholic University. She is a trial lawyer, and her home precinct is the Ramsay Recreation Center. When asked about the upcoming election for governor, Herring said the Democratic Party needs to build on the success of 2012.
"Virginia is a left-leaning state, actually, not a right-leaning state. So I think the votes are there," said Herring. "The issues that the Democrats care about, the voters care about. So it's just about making sure they have a good grassroots operation."
Alexandria has been a traditional seat of power for the party, and several leaders have come from the city. Vice Mayor Kerry Donley is a former chairman of the state party, and he said he thought Herring would be an excellent choice to lead the party.
"First off, it's always great to have someone from Northern Virginia and Alexandria," said Donley. "But I think it would also mark the first time we've had an African-American woman as the chair of the party."