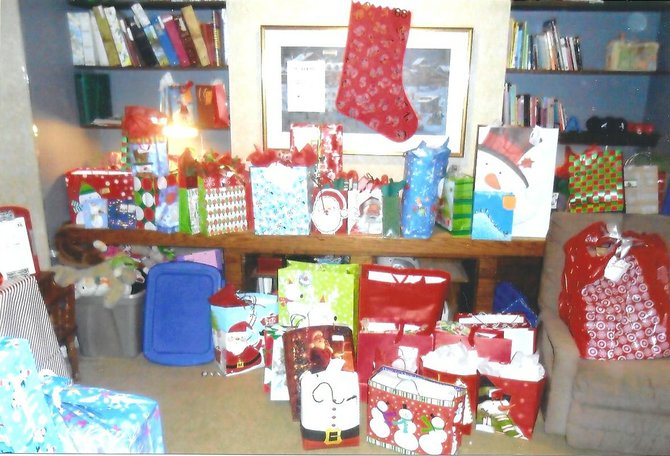 Great Falls is a community that proves there is strength in numbers when it comes to helping those in need. Ginger Mahon agrees. As founder and coordinator of The Wish List Project, she relies solely on the good and generosity of the community to provide donations for a list of shelters and organizations in the area.
Mahon is the driving force behind the large but intimate effort. The Wish List Project began in 2000 when Mahon decided to reach out to the community and those in need after her daughter's Forestville Elementary first grade class helped at a local shelter. Not long after, she called the shelter to see how she could help. With 10 families at Embery Rucker Community Shelter in Reston in hand, she recruited volunteers to help with donations and wrapping.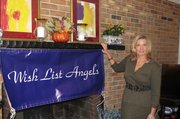 Knowing the need for help never ceases, Mahon didn't stop at Embery Rucker Community Shelter. Instead, she continued to expand and reach out to others in the area, including the Fairfax County Foster Care system.
"Teenagers in foster care are the forgotten children during the holidays," she said. "Everyone wants to donate items for young kids, babies and adults, but not many people think about the teenagers."
Now in its 13th year, the Wish List Project helps 75 teenagers and 28 families through seven different shelters and organizations. Mahon begins organizing the project at the beginning of November, collecting lists of families and individuals and their requests. She then carefully matches volunteers, or "angels" as she calls each one of them, with a family or teenager.
"The generosity of the Great Falls community is without bounds," Mahon said. "I think this project is successful because we're very much directly answering the wishes of those in need with the donations we provide."
This year the event will take place on Dec. 15 from 1-4 p.m. With live music, food and the company of neighbors and community members alike, the Wish List Project is an event many look forward to. However, there are still many families and teenagers in need of donors and a call of help to Great Falls residents to meet those needs.
"I do this because I can," Mahon said. "I know that when a family we're helping sees the bin filled with gifts, they are beside themselves with joy. I feel good giving to people in need and I know I'm part of a community effort giving back."
More like this story