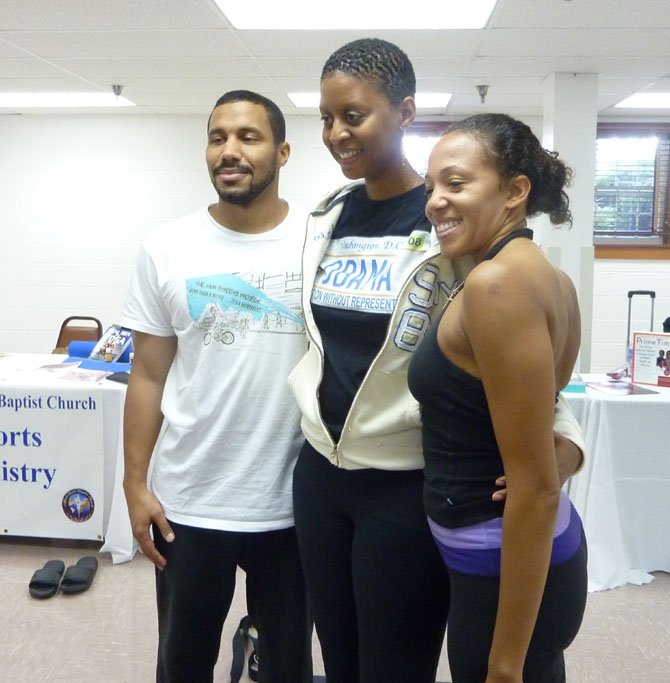 Alexandria — Hundreds of attendees turned out Sept. 29 for the 2012 Alfred Street Baptist Church Community Health Fair.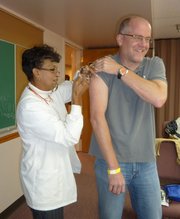 The annual event featured free flu shots and screenings for cholesterol, diabetes, HIV and bone density. Presentation topics included breast cancer, holistic medicine, urology, dermatology, geriatric medicine, dermatology, gastrointestinal medicine and chiropractics. A diabetes seminar was led by Dr. Bradley Ware of Alexandria.
"Diabetes is the fifth leading cause of death in the U.S.," said Ware, who has participated in the health fair for the past three years. "It is particularly devastating to the African American community and leads to blindness, kidney failure and amputation yet with proper lifestyle changes, this disease can be managed and even reversed."
Nigel Greaves participated in a yoga demonstration with ASBC Sports Ministry director Faith Bynoe.
"This is a great event," Greaves said. "It's been a great way to demonstrate the benefits of yoga for men."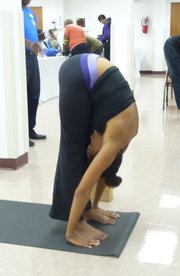 A bloodmobile and sight and hearing screenings were also included in the health fair, which was sponsored by the ASBC Health and Wellness Ministry.
"The response from our presenters and exhibitors was overwhelming," said ministry director Dawn Stafford said. "It is exciting to see the rallying together to meet a need right here in our community."