Nicole Kaley Erickson of Herndon spent her summer interning at Youth Villages, a private nonprofit organization dedicated to helping children and families live successfully.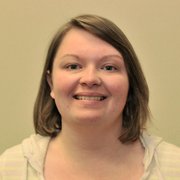 Youth Villages provides a variety of programs to help children who may have suffered abuse or neglect, or who may have emotional and behavioral issues. Erickson interned at Youth Villages' Girls Center for Intensive Residential Treatment, helping girls in residential treatment learn more positive behavior patterns and deal with past trauma.
Erickson, a senior at Virginia Tech, is majoring in psychology and human development with a minor in Spanish. She plans to become a high school counselor.
Headquartered in Memphis, Tenn., Youth Villages will help more than 20,000 children and families this year in 11 states and Washington, D.C., through a wide array of programs, including intensive in-home services, residential treatment, foster care and adoption, transitional living services, mentoring and crisis services. Youth Villages' focus on strengthening families consistently produces an 80 percent success rate of children living successfully at home or in a home-like setting two years after completing a Youth Villages program. Named one of the Top 50 Nonprofits to Work For by Nonprofit Times and Best Companies Group in 2010 and 2011, Youth Villages has been recognized by Harvard Business School and U.S. News & World Report, and recently was identified by The White House as one of the nation's most promising results-oriented nonprofit organizations. For more information about Youth Villages, visit http://www.youthvillages.org/