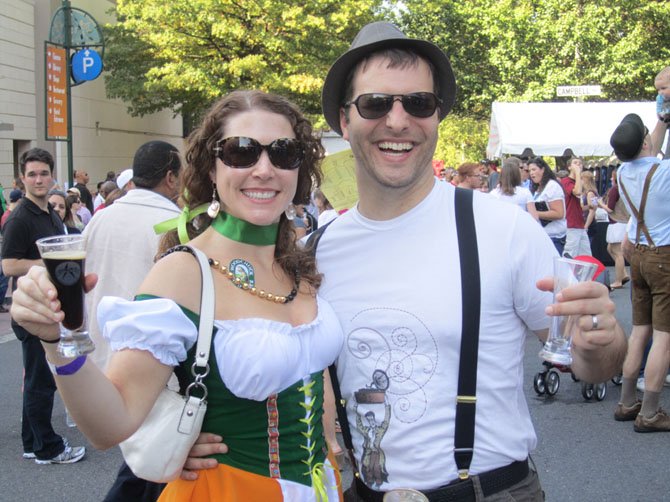 Arlington — Lift a stein and say "prost" in celebration of fall. Celebrating 20 years of brewing more than 200 different styles of beer, Capitol City Brewing Company will host its 13th annual Mid-Atlantic Oktoberfest Beer Festival at The Village at Shirlington in Arlington on Saturday, Oct. 6 from noon-7 p.m. (all beer taps close at 6 p.m.). Capitol City Brewing Co. will serve traditional German favorites including bratwurst, sauerkraut and fresh soft pretzels and feature its popular seasonal selections: Oktoberfest Lager and Pumpkinator Ale.
Liab' und Schneid will entertain revelers with traditional dance music as they sample select hand crafted beers and enjoy food from a variety of local vendors and popular Shirlington Village eateries.
Following a tradition that started in the early 1880s in Munich, Germany, Capitol City's Oktoberfest is celebrating its thirteenth triumphant year and anticipates thousands of attendees to drink and sample more than 100 different beers, ales and lagers from 75 breweries located across the U.S. and around the globe, each providing at least two beer choices.
Admission for beer drinkers is $25 (one general admission pass per person), which includes a wristband, official tasting glass, and ten drink tickets. Additional drink tickets can be purchased for $1 each with a 5 tickets minimum. The event is free for non-drinkers and children. Oktoberfest 2012 will be held rain or shine with a limited number of tickets sold at the event.
Visit www.capcitybrew.com.