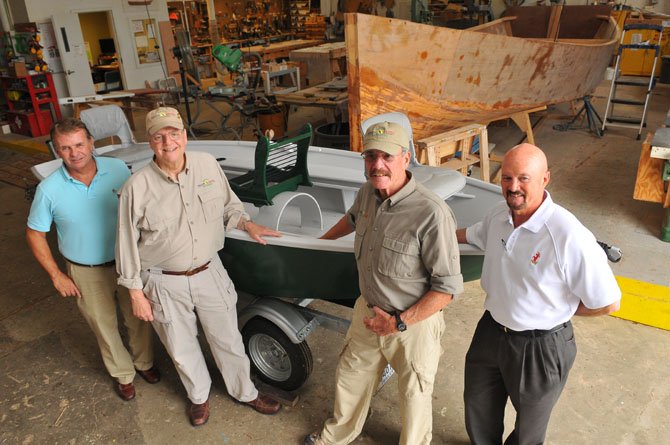 Alexandria — The Alexandria Seaport Foundation has committed to build six fly-fishing boats in 18 months as the first step of its new partnership with Project Healing Waters. Project Healing Waters, founded in 2005 at Walter Reed Hospital, is dedicated to the physical and emotional rehabilitation of disabled active military service personnel and veterans through fly-fishing and fly-tying education and outings. Since 2005, 147 programs have been added in 48 states.
There are currently five programs in Alexandria.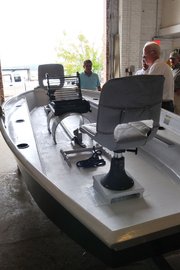 On Thursday afternoon, Oct. 4, Seaport Foundation executive director Kent Barnekov and foundation board member Rex Wagner turned over a repaired fly fishing boat to Healing Waters National Capital Regional Coordinator George Gaines and Roger Carlson. The boat was damaged in a storm and repaired by the staff and apprentices in the foundation's boat building program. The boat will be taken to Point Pleasant Farm in St. Michael's, Md. where Healing Waters is operating a program.
For more information on the Alexandria Seaport Foundation visit www.alexandriaseaport.org or call 703-549-7078. Information on Project Healing Waters may be found at www.projecthealingwaters.org