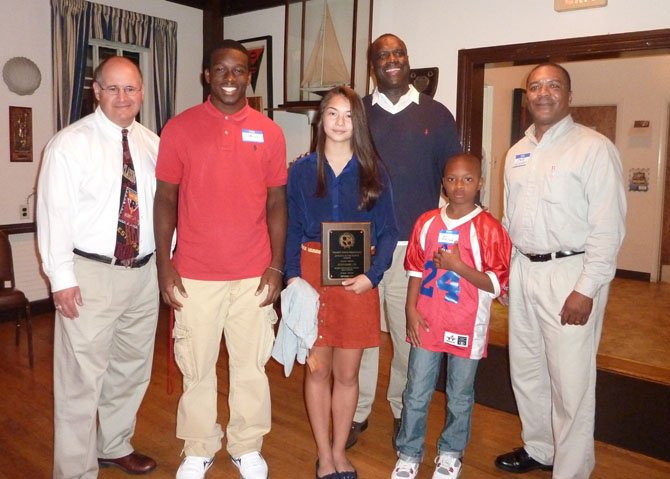 Alexandria — Former Washington Redskins defensive end Dexter Manley was on hand Oct. 16 to present the Alexandria Sportsman's Club Athlete of the Month Awards at the Old Dominion Boat Club.
Honored for their athleticism as well as scholastic achievements were Darius Manora, a senior football player for St. Stephen's and St Agnes, Bishop Ireton freshman girls tennis player Stephanie Lin and Jaden Thrash of the Alexandria Titans Youth Football program.
Manley, a 1986 Pro Bowl selection nicknamed "the Secretary of Defense," was joined by Redskins historian and author Mike Richman for an evening of Redskins reminiscing and food provided by Hard Times Café.
"Dexter Manley is one of my all-time favorite players," said Renee Cardone of the two-time Super Bowl champion. "It is so exciting to be here and actually meet him."
For more information on the Alexandria Sportsman's Club, visit www.alexandriavasports.org.