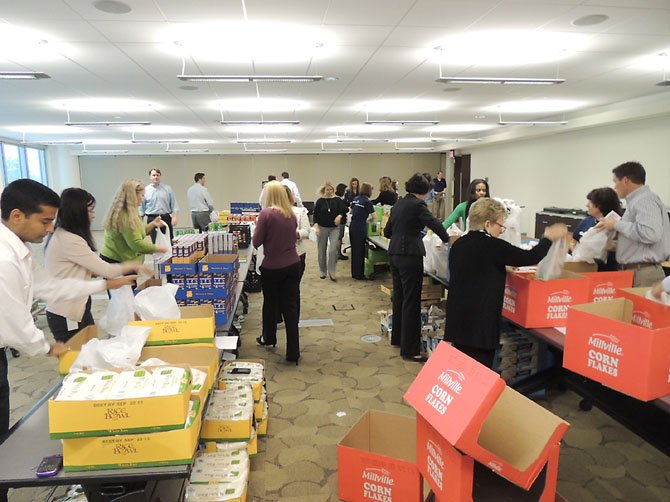 Stacks of canned goods and cereal boxes filled a conference room at the McLean offices of Capital One—not what one would expect to find at a financial institution. However, on Monday, Oct. 15, employees were kicking off "One Week" of service by volunteering their time to sort and fill over 625 bags of food for the Lorton Community Action Center (LCAC)'s food bank.
Capital One donated over $4,000 worth of food to the pantry that is currently serving an average of 200 families each week. Food is one of many human services provided by LCAC, a nonprofit that has been serving southern Fairfax County for over 36 years.
The food drive was part of Capital One's 3rd annual "One Week" national community service initiative, building on the company's strong tradition of employee volunteerism. During "One Week," Capital One associates volunteer with hundreds of nonprofit organizations across the country through more than 900 projects designed to help address economic and social needs of the communities where they live and work. To maximize impact, the company is strategically pursuing projects with, and allocating human resources to, nonprofits with which it has existing partnerships in the areas of education, financial literacy, affordable housing and economic development.