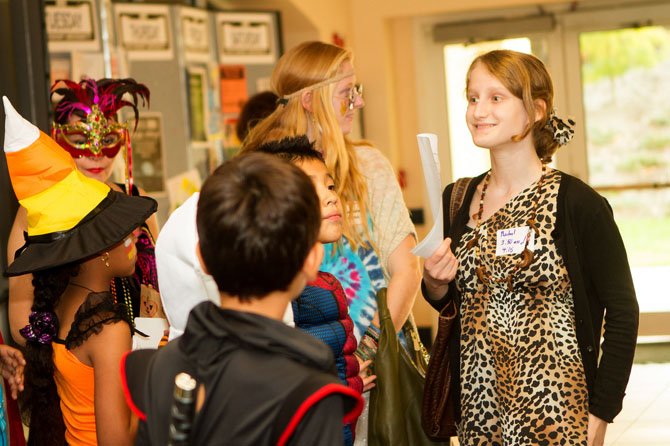 "I liked the scary parts the best," said one boy.
"The scary side [was best], but I wasn't scared," replied his friend.
These were the sentiments of some local children who got Halloween treats a few days early thanks to the generosity of students at Marymount University. More than 300 costume-clad youngsters descended on the school's Arlington campus for the 16th annual HalloweenFest.
The student-run event, which includes an afternoon of trick-or-treating, games and crafts, is coordinated by Marymount's campus ministry.
"HalloweenFest is a great opportunity to build community," said Father David Sharland, Marymount University's director of campus ministry. "It brings together Marymount students from all across campus to reach out to our neighbors. Over 300 area children enjoyed an afternoon of trick-or-treating in a safe and fun environment."
The children were from local organizations like Arlington- Alexandria Coalition for the Homeless, Barrett Elementary School, Campbell Elementary School, Carpenter's Shelter, Greenbrier Learning Center and the Langston-Brown Community Center.
Marymount students spent weeks creating Halloween games and crafts and decorating the residence halls in preparation for the event.
"This year, we [had] 36 student clubs participating, helping out with the games and crafts. And the resident students went all out in decorating their halls, with themes that range from the 'Lion King' and 'Candy Land' to the 'Scary Haunted House'," said Marymount University student Maura McCandlish.