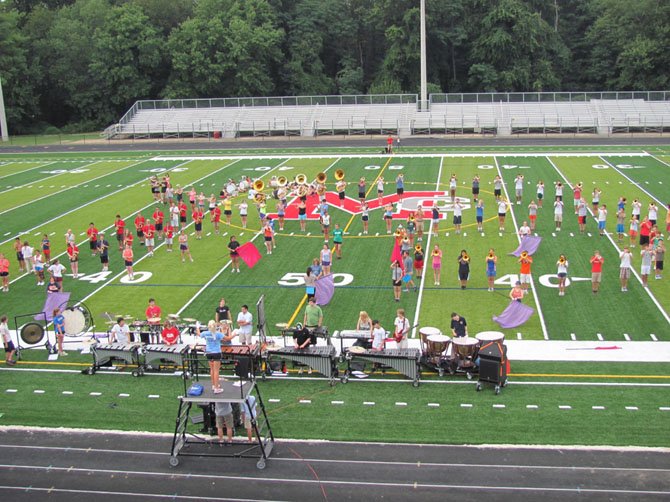 Members of the award-winning McLean High School Marching Band spent most of August in preparation for national band competitions. Chris Weise, McLean's director of bands, says the band has never sounded better and predicts it will set new records this fall.
Rehearsals began in early August every morning at 8 a.m., with the last session ending at 9 p.m., said Weise. He added that the students have a strong team spirit and are ambitious, seeking to win the fall competitions.
The Highlanders head to two national contests this fall, one at Giants Stadium in New York and another in Towson, Md. Their show is based on music from "Harvest" by John Mackey.
Band Parents Association President Karrie McMillan reported that the band has expanded 25 percent this year to a record 160 musicians. She said that she and the parents association attribute growth to the program's excellence and national reputation, as well as its leadership. According to Weise, the band's color guard, a dance theater group, has also expanded. He noted that even the best can't win without a good color guard.
He referred to them as the band's secret weapon for the fall competitions.
McMillan said that everyone in the area is invited to McLean home football games. There'll be a phenomenal marching band show to attract area residents—not to mention a good football game, too.