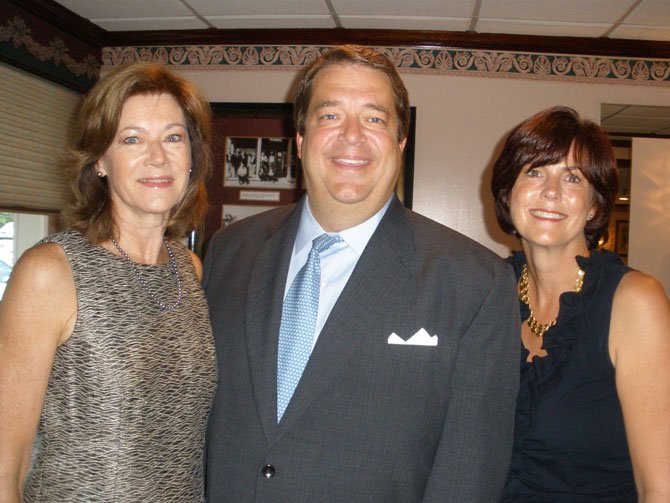 McLean Project for the Arts (MPA) has named Margi Vanderhye and George Swygert co-chairs of the sixth annual MPAartfest. Vanderhye is an MPA board member and former Virginia state delegate. Swygert is a regional executive with Capital One.
"This is my second year co-chairing MPAartfest," said Vanderhye. "It is such a wonderful community event and it adds so much vitality to life in McLean and surrounding neighborhoods. What really makes MPAartfest stand out is the quality of the art for sale and the incredible team of volunteers that help make this event so successful year after year. It is an honor to co-chair this year with my friend George Swygert."
MPAartfest, presented by McLean Project for the Arts, will be held on Sunday, Oct. 14 in McLean Central Park from 10 a.m. to 5 p.m. The popular arts festival will feature art for sale from 50 select local and regional artists, art activities for all ages, live music and delicious food. For more information or to volunteer to help at MPAartfest, visit www.mpaart.org/artfest.php. or call 703-790-1953.
McLean Project for the Arts presents 15 professionally curated exhibitions each year in its three galleries; offers art classes for all ages; and offers ArtReach, MPA's school tour art program. MPA is a non-profit arts organization and is located at 1234 Ingleside Avenue.