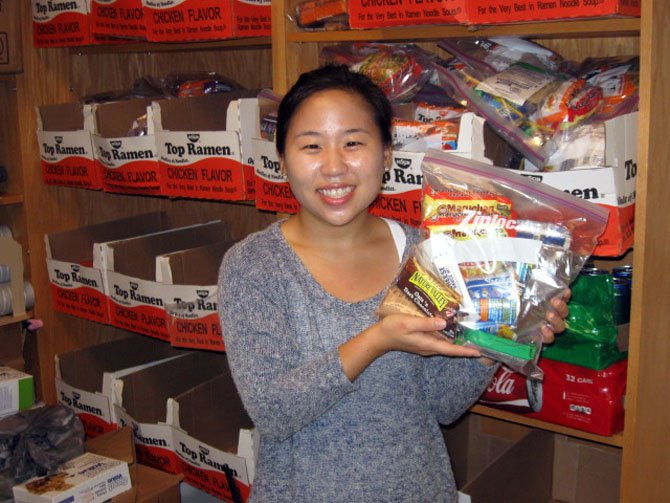 Centreville — In the midst of Fairfax County's affluence, there are many students at Centreville Elementary in need of meals over the weekend. So the school has partnered with the Church of Jesus Christ of Latter-day Saints of Centreville to solicit food donations and prepare weekly food bags for these children.
But they can't do it without help from the local community. So they're inviting anyone who'd like to lend a hand on Saturday, Sept. 29 – which has been declared a Day of Service in Virginia – to join the "Centreville Elementary School Weekend Food Bag Donations."
To see what type of food is needed, to donate it and/or to help fill the food bags, sign up online at
www.SignUpGenius.com/go/4090A48A8AE23AB9-centreville/4908888.


Last year, Centreville Elementary created a backpack program at the school to help feed students in need when school's not in session. Through this program, children identified by CES as requiring some food assistance are given a small bag with enough food to get them through the weekend. 
The goal on Sept. 29 is to fill 700 bags with food for these students. Each will contain non-perishable items such as cereal, juice boxes, instant macaroni-and-cheese pouches, granola bars and fruit snacks. And volunteers are needed to both donate these items and help pack them into the bags.
Donation drop-off and bag assembly will take place that day at 9 a.m. in the school cafeteria. CES is off Route 28 in Centreville at 14330 Green Trails Blvd. However, anyone who has to drop off food donations earlier may contact Kristy Wolford at 703-815-6065 or kristyannwolford@gmail.com.
The event organizers advise residents to consider shopping at stores such as Costco, BJs and Walmart where they may obtain the food items in a more cost-effective manner by buying them in bulk. Anyone with questions may contact Wolford, Doug LeDoux at 571-488-4861 or dcledoux@hotmail.com, or Lee Kaiser at 703-502-3573 or Lee.Kaiser@fcps.edu.
More like this story