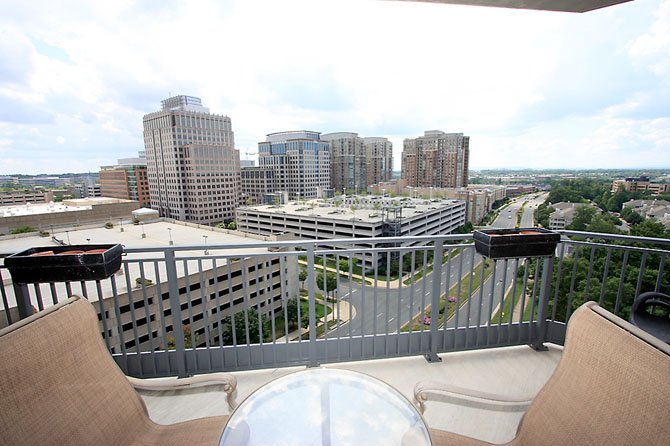 Reston — Reston Town Center will host one of the area's signature fall events, the Reston Oktoberfest, Oct. 5 through 7. The event will feature live music, food from local vendors, a variety of fall beers and a chili cook off.
"I like Oktoberfest because it feels like one of those things that happens at a place like Adams-Morgan, a lot of people outside, going in and out of restaurants and most importantly drinking cold beers outside on a fall day," said Eddie Sterling of Reston. "And something about the music bouncing off the tall buildings gives the whole thing a cool atmosphere."
There will be food from Buffalo Wing Factory, Clyde's, Flippin' Pizza, Il Fornaio, Mamma Lucia of Reston, McCormick & Schmick's, Midtown Kabob, Milwaukee Frozen Custard, Naked Pizza, Obi Sushi, Paolo's Ristorante, Paradise Ice Cream, Pollo Peru, Robek's, The Counter, Uno's Chicago Grill and Vie de France.
Fall beers on tap will include Beck's Oktoberfest, Devil's Backbone Vienna Logger, Dominion Octoberfest, Shock Top Pumpkin Wheat, Widmer Hefeweizen and select craft beers. There will also be wine, provided by Market Cellars and The Wine Cabinet.
"The hardest part is deciding whether to go all day Saturday and watch college football, or all day Sunday and watch NFL football," he said. "Of course, both would be ideal, but I'm not sure my wife would go for that."
Reston Oktoberfest will be open Friday, Oct. 5 from 3 to 11 p.m., Saturday, Oct. 6 from 11 a.m. to 11 p.m. and Sunday, Oct. 7 from noon to 8 p.m. More information is available at www.oktoberfestreston.com.
ENTERING ITS 11th YEAR, the Reston Homes Tour is still on the cutting edge of Reston's best architecture and interior design. This year is no exception, with the annual tour examining "Living on the Edge" in Reston.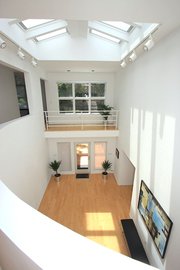 "This year's theme examines places that are on the edge of something important to this community," said Bonnie Haukness, chair of this year's event.
The six residences on the tour are located next to community features such as the Glade Stream Valley, several lakes and Reston Town Center. It will also include a look at Metro development, with talks and architectural drawings of the Reston Station development.
"I'm impressed every single year with the diversity and beauty of the selections on the tour, and it sounds like this year will be no exception," said Anna Nelson of Herndon, a regular on the tour for the last few years. "Usually I'm mostly interested in the way houses are laid out with furniture and decorations, but I think the Metro information will be interesting as well."
Brad Shields of Reston says he hopes the tour will provide an insight into what could be the future of new development along the corridor.
"Density and zoning information isn't particularly interesting to me, but as someone who will most likely be passing by the buildings every day, I'm very interested in the aesthetics of the mixed-used development," he said. "I'm very pleased that the homes tour will be there to help tackle that issue, because I think there are a lot of buildings and land around the Metro that will be redeveloped, and I want to know what's in store."
The Reston Homes Tour will take place Saturday, Oct. 13, from 10 a.m. to 5 p.m. Tickets can be purchased at the Reston Museum for $25 until Oct. 5, and $30 after that and online at www.restonmuseum.org.