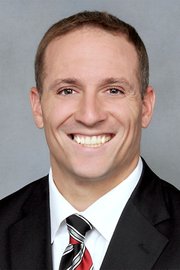 Cardinal Bank of Tysons Corner brought in a new member to their Government and Technology Lending Group, Vice President Commercial Loan Officer Robert Lane. As a member of the Government and Technology Lending Group, Lane joins a team of local lenders with regional expertise in a specialty market. Sushil Clarence, EVP and manager of the Government Technology and Lending Group, anticipates Lane's experience in local lending markets with a focus on government contractors and consulting firms to benefit the company.
Lane holds a bachelors degree in business administration in finance from James Madison University. He has served as ambassador for the Reston and Dulles Chambers of Commerce, and is a member of the Northern Virginia Chapters of the National Contract Management Association and Associated Builders & Contractors.
For additional information, visit www.cardinalbank.com or call 703-584-3400.
More like this story