The Retina Group of Washington (RGW) recently opened an office in Tysons Corner (8219 Leesburg Pike, Suite 120, Vienna), the practice's sixth location in Virginia, as it continues to provide the most complete retinal and macular health care in the area.
The Tysons Corner location is staffed by three experienced ophthalmologists, all of whom are certified by the American Board of Ophthalmologists and licensed to practice in Maryland, the District of Columbia and Virginia.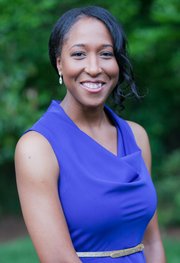 *Dr. Sonya Bryant of Washington, D.C. is the newest RGW physician, having just joined the practice last week after finishing her fellowship at Tufts New England Eye Center, where she was selected to represent The Retina Society in the American Academy of Ophthalmology (AAO) "Ambassador" program. She completed her residency at the University of California-San Francisco and earned her medical degree at Wayne State University School of Medicine, where she was awarded prestigious scholarships for four consecutive years, won the school's Distinguished Service Award, received honors for outstanding ophthalmology research and earned the Distinction in Biomedical Research Award.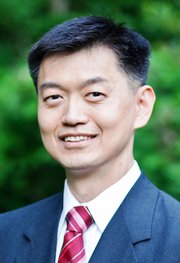 *Dr. Dal W. Chun of Kensington, Md. is a former chief of retina services at Walter Reed Army Medical Center who served as the ophthalmic consultant to The White House. He is an assistant professor of surgery at the F. Edward Hebert School of Medicine in Bethesda, Md., and a member of the Alpha Omega Alpha Medical Honor Society. Dr. Chun earned his medical degree (with highest honors) from New Jersey Medical School, and after serving as the chief resident in Ophthalmology at Walter Reed, he also completed his fellowship in vitreoretinal diseases and surgery at Tufts New England Eye Center.
*Dr. Manfred A. von Fricken of Great Falls has been with RGW for close to 20 years, splitting his time between the Fairfax and Alexandria offices, and now seeing patients in the new Tysons Corner office. He serves as a clinical assistant professor of ophthalmology at Georgetown University's Center for Sight and the Washington National Eye Center, and was the chief of ophthalmology at Inova Fairfax Hospital for eight years. He has been selected each of the past 20 years as one of the D.C. area's top physicians by Washingtonian Magazine and received the 2005 Honor Award from the American Society of Retinal Specialists. Dr. von Fricken earned his medical degree at Washington University in St. Louis, completed his residency at Georgetown University School of Medicine and did his at the University of Iowa's College of Medicine.