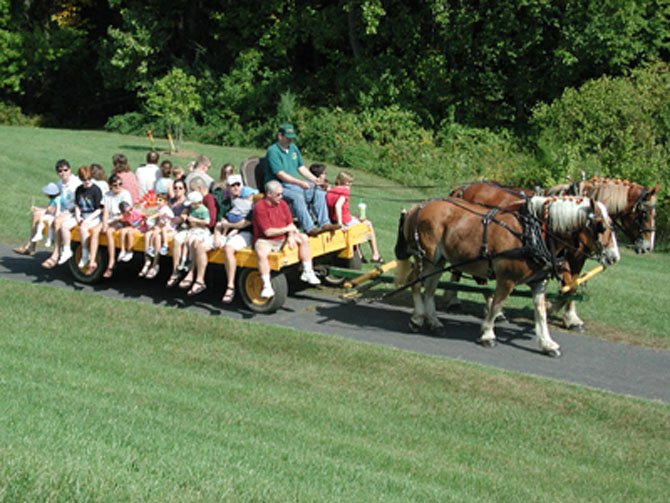 Fairfax County — Enjoy the best that fall has to offer at the 20th annual Fall for Fairfax KidsFest on two days this year, Saturday, September 29, from 10 a.m. until 7 p.m. and Sunday, Sept. 30, from 10 a.m. until 5 p.m., at the Fairfax County Government Center, 12000 Government Center Parkway. Northern Virginia's largest family fall festival includes more than 100 interactive activities, exhibits and programs focusing on education, sport and fitness, the environment, public safety, and personal health.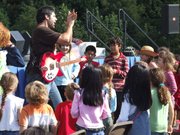 Activities include: Inova Arcade of Health, Fall for Fairfax Trackless Train, Farmer's Market, Pony Rides, Kids Climbing Wall, Hayrides, Scarecrow-Making, Petting Zoo, KidZone Inflatable Bounces and Slides, Model Trains, Pumpkin Decorating, KidWay MidWay rides, and dozens of performances geared specifically to elementary school and toddler-aged children. A new addition to the festival this year is the carnival, a ride guide is available online at www.fallforfairfax.com. Fall for Fairfax KidsFest is free; however, select activities require a minimal charge.
In addition to all of the fun fall activities, three festival stages will feature a line-up of popular children's performers, including: Secret Agent 23 Skidoo, Radio Disney Road Show, Busch Gardens Animal Ambassadors!, The Great Zucchini, and Flow Circus, as well as the music and dance of Fairfax's diverse community. For a quick snack or a relaxing family meal, a variety of tasty dining options are available at the festival food court and fresh produce can be purchased from the Farmer's Market.
Parking is plentiful at the Fairfax County Government Center and free shuttle bus service is provided from the Vienna Metro Station (Orange Line) to the festival grounds every hour beginning at 9:30 a.m. For the safety and comfort of all guests, no pets are permitted at the festival. For general information about the Fall for Fairfax KidsFest festival, visit www.fallforfairfax.com or call 703-324-3247.