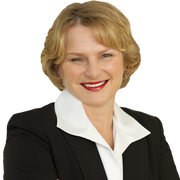 By 2013 starts on a high note for real estate in McLean and Great Falls: first quarter sales are up 7.5 percent.
The first quarter 2013 numbers are in and the number of sales are up over the same time period in 2012 in McLean and Great Falls by 7.5 percent. Delving deeper into the data, it reveals that all price points experienced a gain in number of sales in this market segment. In terms of my predictions for the rest of 2013, the biggest issues are related to supply versus demand in the various market segments.
In the under $1.25 million market, there is a shortage of supply in both McLean and Great Falls. Currently in McLean and Great Falls there is a 2-3 month supply of properties available to purchase in the under $1.25 million category. A balanced market is considered to be a 6-month supply. With supply running at generally one-half of the demand, that is why we are experiencing multiple offers, escalation clauses and contingency-free contracts in this part of the market. This is a great time to be a seller in the under $1.25 million price range in McLean and Great Falls. Good homes priced correctly for the current market are selling quickly and in some cases with multiple offers.
The upper bracket market segment is generally considered to be that of properties over $1.25 million market. The good news is that part of the market is showing great signs of recovery as well. The inside-the-beltway McLean (22101) upper bracket market has reached balanced conditions of approximately six-month supply of inventory. The outside-the-beltway McLean (22102) is still at approximately one-year supply and the Great Falls upper bracket market is still over one-year supply.
The typical interim between market cycles is seven years from peak to peak. The Northern Virginia area saw real estate values peak in 2005-2006. Therefore, my prediction for this area that values would return to market peak in some segments beginning in 2012 was right on target. Similar conditions are continuing to prevail, thus 2013 should be a very good year in real estate in McLean and Great Falls.
Karen Briscoe and Lizzy Conroy are active and experienced Realtors® in the Northern Virginia, Washington D.C. market place. The Huckaby Briscoe Group was recognized by the Wall Street Journal as one of the Top Real Estate Teams in the United States. Contact: www.HBCRealtyGroup.com, 703-734-0192, Homes@HBCRealtyGroup.com.