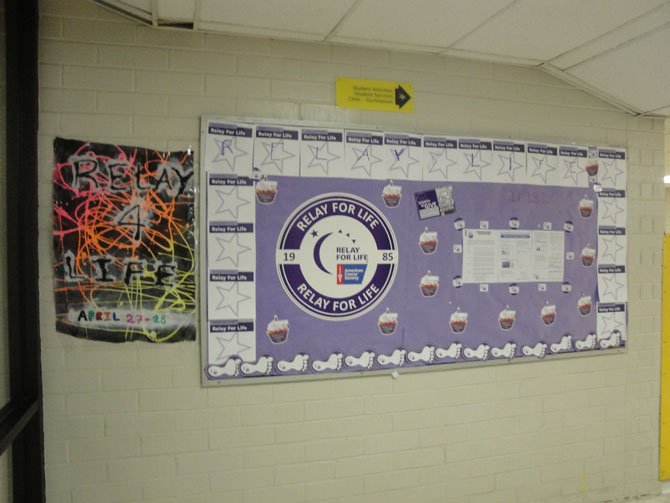 Langley High School will be the site of the first Relay for Life event in more than 15 years starting Saturday, April 28. The event will be a 12-hour fundraiser walk to raise money for the American Cancer Society.
"One of our advisors approached a group of students with this idea, and we decided this was a great time to bring back the Relay for Life," said Harris LaTeef, a sophomore at Langley.
Students have been planning the event since late last year, which isn't much time compared to many events, some of which are planned for more than a year in advance."
The event will begin with an opening ceremony at 6 p.m. and after sunset there will be a luminaria lighting ceremony. Luminarias are one of the signature parts of any Relay for Life event, they are small bags with candles in them that are lit in memory of those lost to cancer and those who have survived it.
The event is being organized by students at Langley, and will feature a variety of activities throughout the night and into the morning.
"We'll have a campsite for all participants set up in the middle of the stadium, and we'll have bands playing throughout the night, and probably show a movie from 2 to 5 a.m.," LaTeef said. "In principle, the goal is to have at least one member of the team on the track at all times during the event, as a reminder that cancer never sleeps."
The goal for the Langley-McLean Relay for Life is to raise $30,000 by the event. As of Sunday, April 7, they were at just under $25,000. So far, 27 teams consisting of more than 300 people have registered for the event, with teams made up of everyone from students to local church and community organizations.
More information, including how to register as an individual or as a team, as well as how to donate, can be found at www.relayforlife.org/langleymcleanva. They can also be found on Facebook under "Relay for Life of Langley and McLean."