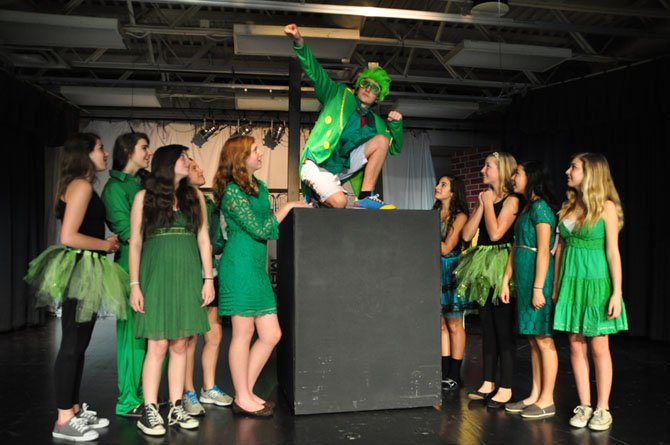 McLean — Cooper Middle School will present one of its most ambitious productions ever starting May 8 with "The Wiz." A soulful retelling of "The Wizard of Oz," the Cooper production will feature a cast of 60 and a crew of 30.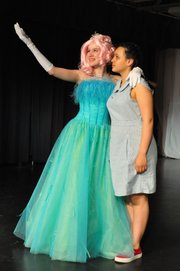 "The music for this production would be a challenge even for a high school, but the students have been very pro-active in learning their parts, taking lessons, using recordings to get better," said Kelsey Failes, the school's choir director who is serving as the play's musical director. "Even for a musical, there's a lot of music to learn, and a lot of it is very stylistic with a Motown or jazzy feel to it."
Last year Cooper performed "The Sound of Music," but this year's cast say it's one of the most challenging things they've done.
"There's a lot more of everything—singing, dancing, acting—but that makes it more fun, because we're learning how to do a lot onstage," said eighth grader Ammad Akbari, who plays the Lion. "The process has been fun, because while we were learning the dances, we got to have fun pretending to yell at people as they messed it up."
The play has been duel cast, meaning there are two actors playing each main role. Each actor will be in one afternoon and one evening performance. For eighth grader Camila Maric, who plays Dorothy, a lead role has been her chance to set an example.
"I've learned a lot about acting, people expect you to be the first one to know the lines because you're the lead," she said. "It makes you try a lot harder, but it can be scary."
Several Langley High School students have been helping the cast with vocal and dance performances.
"We've been teaching them that the score on the page is more of a guideline, so much of the music is their interpretation," said Alicia Menendez, a junior at Langley serving as assistant musical director. "Some of the cast are familiar with the original, but this is a much more fun, upbeat version of the story they know."
Meg Baber, theater teacher at Cooper and director of the play, said working with a large cast on such a diverse play has been a challenge, but rewarding.
"It's been difficult to get so many students on the same page, but we've been so lucky to have help from the Langley students when it comes to singing and choreography," she said. "And since the play is filled with fantasy characters, there's been a lot of costume production as well."
"The Wiz" will be performed May 8 and 9 at 2:30 p.m., and May 10 and 11 at 7 p.m. Tickets are $5 for students and children, $10 for adults. All shows will be at Cooper Middle School, 977 Balls Hill Road, McLean.