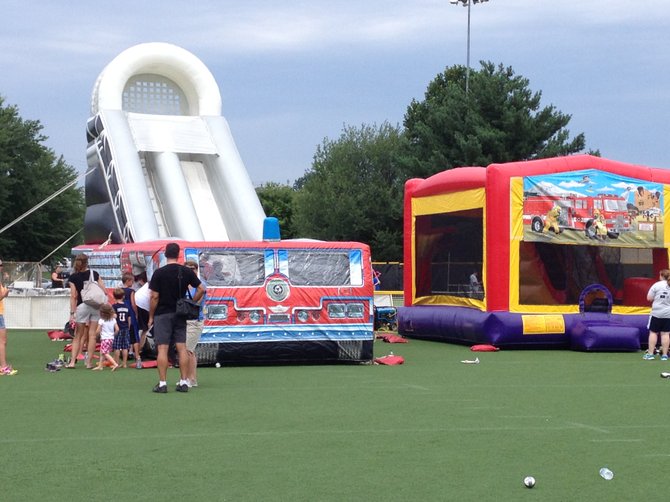 Adults and children of all ages could be seen playing wiffle ball at the 18th Northern Virginia Annual Wiffle Ball World Series on Saturday, Aug. 3 at Waters Field. The event was sponsored by the 2 Young Foundation to raise money and awareness for brain cancer research.
The 2 Young Foundation was started in 2004 after Brian Bedell, a resident of Vienna, was diagnosed with brain cancer. This was the ninth year that the foundation hosted the tournament.
"He wanted to make a difference in people's lives and leave a legacy," foundation President Mike Ryan said. "As kids, we used to play wiffle ball and we loved it. What a better way to remember Brian than through something that was a part of our youth."
Bedell passed away in 2005 at the age of 35, but his friends and family continue to take part in the tournament.
"His friends have grown up and moved away, but they still come back every year for the event," Jodi Leigh said.
Bedell grew up in Vienna and graduated from Oakton High School. The local community has provided support and continues to participate in the event. NBC News-4 Anchor Jim Vance delivered the first pitch and the town council and Mayor Jane Seeman attended to offer her support.
Money raised at the event will go towards brain cancer research at the Duke Medical Center, where Bedell received treatments.
"It's a catalyst for so much more," Ryan said. "We're out here playing ball but we're helping families that are going through the same thing."
Through the tournament, the 2 Young Foundation has donated over $300,000 to support brain cancer research and awareness over the past nine years.