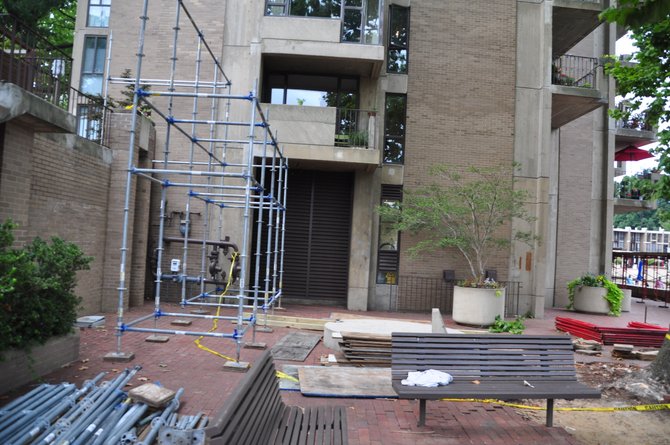 Reston — Nabil Faltas, a resident of Chimney House Road in Reston was found dead Sunday, Aug. 18 outside of Heron House at Lake Anne Plaza.
Police believe he fell from a 10th floor balcony. A resident heard the fall at approximately 8:55 p.m. Sunday evening.
Upon arriving, emergency personnel found Faltas in the courtyard on the southeast side of the building, where a scaffolding had been set up for maintenance of the building.
According to witnesses, he was facedown on a pile of equipment. Police say they believe Faltas died of shattered skull.
An examination of the balcony he fell from did not reveal any signs of fault. Authorities said the death does not appear to be foul play, and that it will likely be investigated as a suicide.