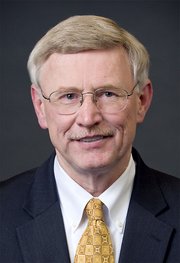 Newcomers to Dranesville should visit our beautiful Potomac riverfront parks. Scotts Run in McLean offers fantastic hiking trails and great views of the Potomac. Riverbend Park and Great Falls National Park in Great Falls have visitor centers, great trails, spectacular river views and scenic picnic areas.
Places that I would take a newcomer to the Dranesville District:
Farmers markets in Herndon, Great Falls and McLean: Delicious fruit, vegetables, fresh baked pastries, eggs/meats, plants and flowers, free gardening advice and always a neighbor or three to meet. The Park Authority operates the markets in Herndon and McLean from May to October/November. The Great Falls Community Farmers Market operates year-round and is volunteer-run.
MPAartfest: Every October, MPA converts McLean Central Park into a free, one-day festival of the arts. Vendor tents display the works of numerous juried artists, which are complemented by the exhibitions of children's and seniors' artwork, an Open Studio demonstration, and performances by local musicians.
Great Falls Freedom Memorial: Dedicated in 2004, the memorial plaza on the library grounds honors local military personnel, firefighters, police officers, the six Great Falls residents who died in the Sept. 11, 2001 terrorist attacks, and others who have given the ultimate sacrifice to defend our liberty and freedom. The service on 9/11 is extremely moving.
Herndon Festival: Every spring, as it has done for 33 years, the Town of Herndon holds its 4-day festival. The event attracts over 80,000 people from the greater Washington, D.C. metropolitan area and includes live entertainment, international foods, carnival rides, arts & crafts shows and 5K and 10K runs.