The Great Falls Senior Center (GFSC) is spearheading a new program for the community's mature adults. Responding to the absence of sufficient social and educational opportunities for them, GFSC is bringing the growing senior population together with stimulating programs and activities on wide-ranging topics that enrich their cultural, social and educational interests. GFSC is supported by public and private entities in Fairfax County and the Great Falls area. Seniors are responding with their attendance and volunteerism.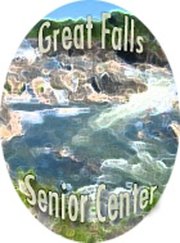 Each monthly program reflects seniors' interests and is presented by a well-known expert in the field. Local families, businesses and organizations sponsor the programs.
Fairfax County Board of Supervisors unanimously approved GFSC as a Center Without Walls in September 2012—the center doesn't have a brick-and-mortar building. But the Great Falls Ecumenical Council supports them with space for programs. GFSC also is incorporated in the State of Virginia.
Both newcomers and long-time residents can benefit by their involvement in GFSC. Membership is $10/year and provides voting rights, giving voice to the direction of the center.
Interested? Contact Linda Fernald, communications chair, at linda.fernald1@verizon.net or 703-759-3721.