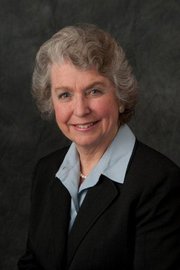 Janie Strauss, Fairfax County School Board, Dranesville Representative
"Major events – 2013:
*Dr. Karen Garza has become the new FCPS Superintendent
*Voters approved the 2013 school bond
"Student academic achievement remains high in the McLean/ Langley pyramid schools. Our schools are ranked among the tops in the nation in terms of academics, arts and extracurricular accomplishments. A few individual recognitions: Jason Cui from Langley was a Siemens Science Fair winner; Alex Stone, from McLean High, was named a YoungArts winner by the National YoungArts Foundation; Langley girls volleyball team won the state championship.
The FCPS Student Right and Responsibilities (SR&R) has been updated to better reflect the community's values. More emphasis has been placed on restorative justice and positive behavior supports."
In 2014 -- much needed renovations will begin at Langley, Haycock and Forestville.
The wonderful generosity of our McLean students and families continues. Every school undertakes numerous service projects. Here are just two of the larger projects. McLean and Langley High Schools have a joint three-year commitment to Relay for Life to raise funds for the American Cancer Society. The worldwide feeding project, Stop Hunger Now, remains hugely successful with the help of the McLean Rotary and the Langley pyramid schools challenge. The next event is Feb. 8 at Colvin Run Elementary.
McLean and Langley will participate in the international PISA test to help benchmark our students' successes against global standards. FCPS will move away from an over-reliance on state standardized assessments and will give more emphasis to analytical and creative problem solving.
A new website, reillysraves.com, has been launched that will post ongoing accomplishments of McLean High School students and teachers. Take a look!"