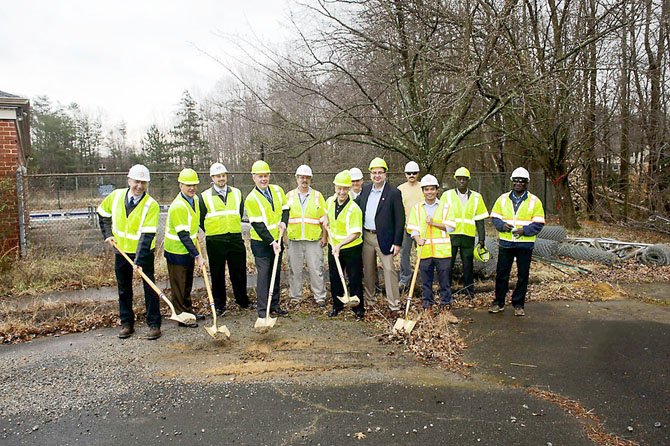 For several years, neighbors in the Kings Park West subdivision grappled with the problem of what to do with the big hole in the ground that was once the Kings West Swim Club.
"It's a win for everyone here in the community. It's a win for our storm water program, and it's a win for parks."
—Supervisor John Cook (R-Braddock)
Built in 1976, the Kings West Swim Club—owned and maintained by a voluntary membership organization, not a homeowner's association—was similar to many suburban neighborhood pools built during the 1960s and 1970s. It was a community hot spot that featured basketball and tennis courts and a clubhouse.
Proximity to the pool was a plus. When Mary Haley bought her house in 1980, her deck overlooked the swim club, and she said it was great living within walking distance to the pool. "It was a gathering place when we moved in," Haley said during a community meeting about the defunct pool.
But after years of declining membership and skyrocketing maintenance bills, Kings West closed down in 2005. Abandoned, the pool quickly became an eyesore, a health hazard and a magnet for troublemakers.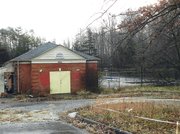 "There are probably hundreds of pools throughout Fairfax County that closed because of similar circumstances," said Supervisor John Cook (R-Braddock).
ON WEDNESDAY, JAN. 30, Cook hosted a groundbreaking ceremony at the site to announce that the long-awaited plan to transform the dilapidated swim club into parkland and a storm-water retention basin was officially underway.
"We turned what was a negative for the community into a big environmental positive," Cook said.
Cook is credited with spearheading the effort to transform the nine-acre swim club property, which sits in a resource protection area near a stream, into a neighborhood park. He worked closely with the county's Department of Public Works and Environmental Services (DPWES) and the Fairfax County Park Authority (FCPA), as well as Braddock District Park Board member Tony Vellucci.
For nearly two years, Cook and Vellucci hosted dozens of community meetings and worked closely with neighbors to come up with a solution to the abandoned and neglected pool.
"I am proud to have been able to play a role in taking an abandoned pool that created serious health and safety concerns for the community and transform it into an environmental resource that will provide much needed water quality enhancements in the Rabbit Branch of the Pohick Stream Valley and protect a sensitive Resource Protection Area," Cook said during the ceremony.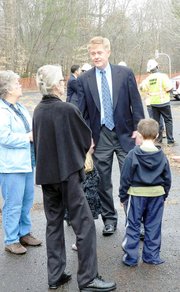 UPON COMPLETION, the new green space will replace the club house and parking lot, but will reuse the existing swimming pool in order to remove several hundred pounds of nitrogen, phosphorous and sediment that would otherwise pollute Rabbit Branch annually.
The newly created pervious surface will also reduce storm water runoff by 44,000 cubic feet per year, or roughly 10 percent of the annual rainfall that would flow through the site, further improving sediment control and reducing the effects of erosion.
Cook said that $430,000 of storm water funds were provided because of these significant environmental benefits.
"When community and government come together and work cooperatively, successes like this happen," Cook said. "The community has been very proactive throughout this whole process, maintaining its commitment to the swim club while also searching tirelessly for a way to reuse the property in a beneficial manner."
He said the transformation project is a significant achievement for the Braddock District.
"The community gains additional green space. The removal of the pool and its amenities removes a potential health hazard, eyesore and crime magnet," Cook said, "It's a win for everyone here in the community; it's a win for our storm water program, and it's a win for parks."