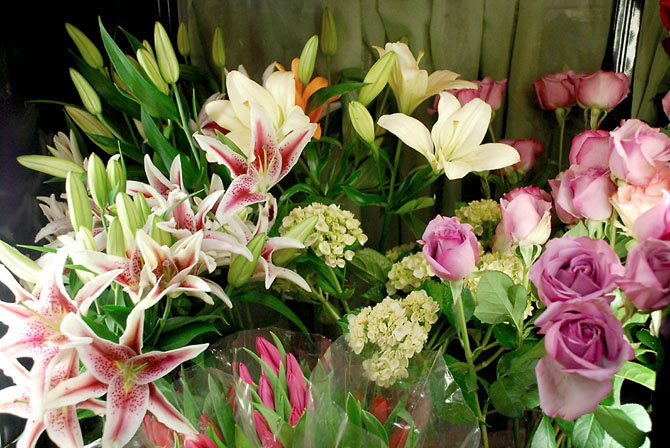 Diamonds may be a girl's best friend, but when it comes to Valentine's Day, fresh flowers are a must-have. For area florists like Karen Fountain, the second-generation manager of Flowers 'n' Ferns in Burke, the romantic holiday is often the highest grossing single day of the year.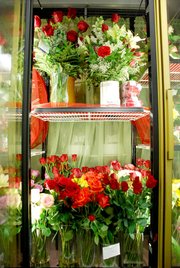 During the Feast of Saint Valentine, Fountain generally sells between three and 500 arrangements for delivery and pickup orders, as well as walk-ins. It's no small feat. "My feet get tired, I'm not going to lie," said a still enthusiastic Fountain. "But we have a lot of fun with our customers. We call it 'fun and romance.'"
For over 33 years, the family-run Flowers 'n' Ferns florist shop in Burke has provided customers—from last-minute Valentine's desperates to blushing brides and high school homecomers—with fresh stems and a personal touch. Fountain's parents Larry and Fern (hence the name) Denholm opened the shop after their Springfield Florist's establishment was torn down to make way for the Mixing Bowl.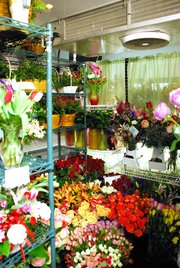 AFTER DECADES of rose peddling, Fountain and her stalwart crew of five employees (plus three part-timers and two extra drivers to cover busy holidays) have had their fair share of rush orders and high-volume Valentine's traffic. "We know how to be prepared," said Fountain. "When that gentleman comes in on Thursday at 5 p.m., we'll still have roses for him."
Not much fazes her, not even Franken-storms and shotgun weddings. Last fall, Fountain received a phone call from longtime customer Rabbi Amy Perlin. Perlin's son was supposed to be married the coming weekend, but the New Jersey venue was flooded from Hurricane Sandy.
"After I hung up and took a big breath, I called my wholesalers, got a feeling for what was out there in the color scheme," said Fountain. "I went straight into business mode: what can I get tomorrow, etc. It was a few extra hours, but we were able to get it done.
"They've been longtime friends of ours," Fountain added. "So it was a little emotional as well, but I had to do it. And I would do that for anyone who walks in the door."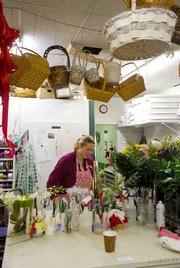 CONSISTENTLY FRESH flowers and a neighbor's personal attention are the root of the shop's longevity. Blooms arrive fresh daily from local wholesalers and abroad: tulips from Virginia and the Netherlands, Gerbera Daisies from Florida and roses from Ecuador and Colombia.
Despite the shop's highly functional website and three-month-old smartphone app, Fountain still encourages Valentine's Day shoppers and anyone else to call direct and buy in person. She claims the live interaction can save her customers money on service charges and allows her to give each order an appropriately unique flair.
"I can design anything for any style," said Fountain, "whimsical, elegant, or more traditional romantic." And as far as choosing the perfect petals for Valentine's Day, the florista advises roses aren't the be all-end all. "Just think of their favorite color," she said. "Gerbera Daisies, tulips, mixed baskets can be just as romantic."
And though roses will still be available at 5 p.m., don't underestimate the romance of punctuality.
Flowers 'n' Ferns is located at Burke Town Plaza, 9562 Old Keene Mill Road. Visit their website for more information at www.flowersnferns.com.