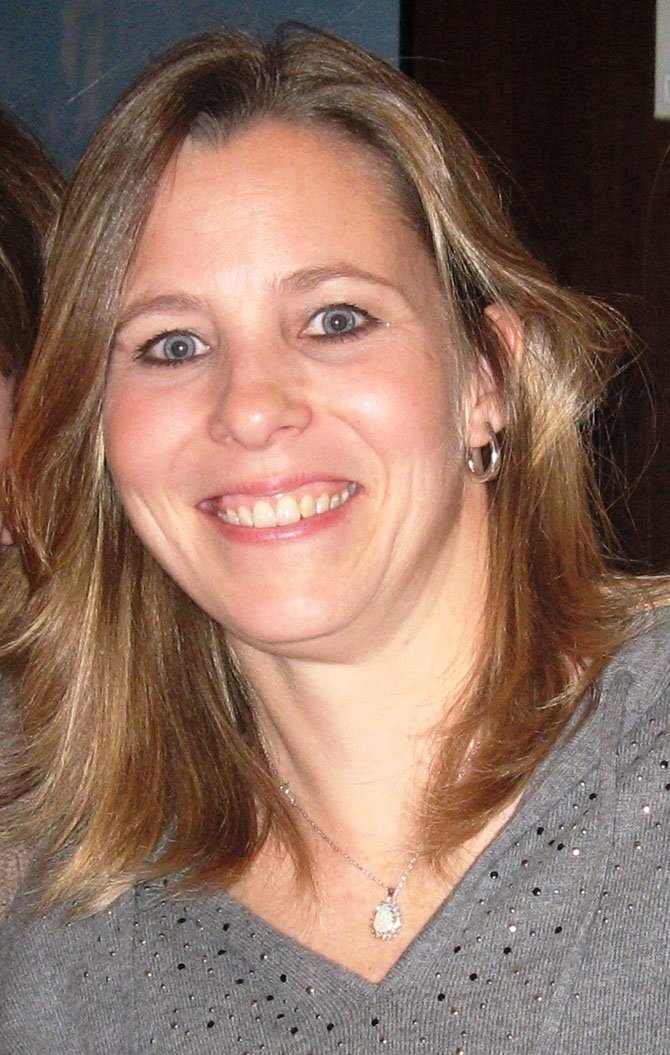 Cancer doesn't care if a person is a wife and mother loved by friends and family, is only 38 and isn't finished living, yet. Tuesday night, after a five-and-a-half year battle, Centreville's Debbie Bendorf died.
She leaves behind her husband Pete, an assistant principal and assistant football coach at Westfield High, and sons Jake, Zach and Nick, in fifth grade, second grade and kindergarten, respectively, at Cub Run Elementary.
"Such a sweet lady," said Melissa Jansen, executive director of Western Fairfax Christian Ministries. "I knew her first as a college student, then later, as she started dating Pete, who worked with my husband in the school system. She was a beautiful, young, dedicated mother and we will miss her."
Although Debbie Bendorf fought hard against osteosarcoma (bone cancer), it still progressed and the side effects of chemotherapy were debilitating. So on

Jan. 31, with the support of her husband and family, she decided to stop the chemo and begin home-hospice care.
Both her husband and their two oldest sons are active in SYA sports and, on Feb. 9, the SYA families held a basketball fundraiser at Westfield High to help the Bendorfs with their medical bills.
After the event, overwhelmed by the kindness shown to her and her family, Debbie Bendorf said, "It's an incredible feeling knowing that your kids will be left in a world that's so full of caring and loving people. There's nothing more a mom could want."
"Debbie fought with all the tenacity, grace and dignity that we all have come to know," said SYA mom Fran Furr on Wednesday. "She taught us all a lesson in how to live our lives. She taught us to cherish each moment with one another, and she would not want us to be sad, but to enjoy today and everyday with smiles and laughter."
Viewing is this Thursday, Feb. 21, from 5-8 p.m., at Fairfax Memorial Funeral Home, 9902 Braddock Road, in Fairfax. Funeral services will be held there Friday, Feb. 22, at 1 p.m.
Burial will follow at Fairfax Memorial Park. Contributions may be made to Life with Cancer, 8411 Pennell St., Fairfax, VA 22031.