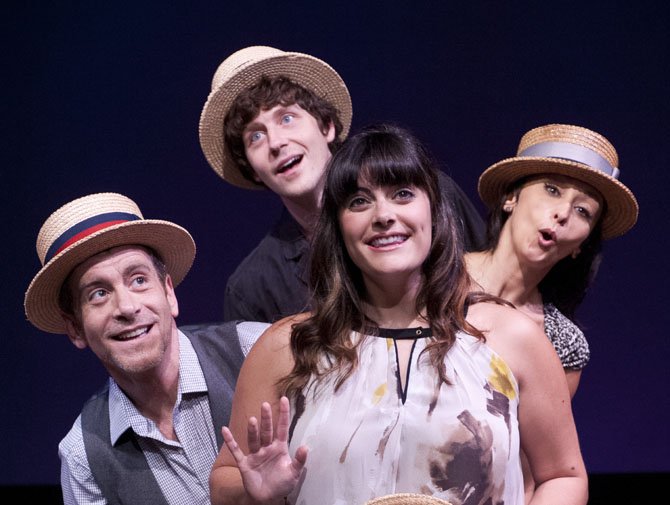 Photo Gallery
MetroStage Awards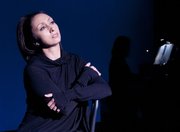 Click Photo for Flash
Alexandria — Theatre Washington has announced the nominations for the 2013 Helen Hayes Awards with Alexandria's MetroStage Theater among the 25 theatre companies nominated in 26 categories.
The acclaimed musical "Jacques Brel is Alive and Well and Living in Paris" received six nominations: Outstanding Director, Serge Seiden; Outstanding Music Director, Jenny Cartney; Outstanding Lead Actress, Natascia Diaz; Outstanding Lead Actor, Bobby Smith; Outstanding Ensemble; and Outstanding Musical.
"Josephine Tonight," the world premiere about the early life of Josephine Baker, received one nomination: Outstanding Ensemble for its New York cast directed and choreographed by Maurice Hines.
Eighty-four professional theatre companies produced eligible work in 2012, with 201 eligible productions, 1,572 eligible acting performances and 3,027 individual pieces of work judged.
At the helm of MetroStage is Artistic Director Carolyn Griffin, who along with Arena Stage Artistic Director Molly Smith and Imagination Stage founder Bonnie Fogel was presented with a Helen's Star award last fall. According to theater Washington, Helen's Star is presented to "daring visionaries who have shaped and redefined the landscape of Washington theatre; individuals whose dedication and unwavering spirit make the Washington area an example of theatre's transformative power."
The Helen Hayes Awards will be presented April 8 at the Warner Theatre followed by what is billed as "the biggest cast party in town" at the J. W. Marriott. For a complete listing of the 2013 Helen Hayes Award nominations, visit www.theatrewashington.org. For more information on MetroStage, visit www.metrostage.org.