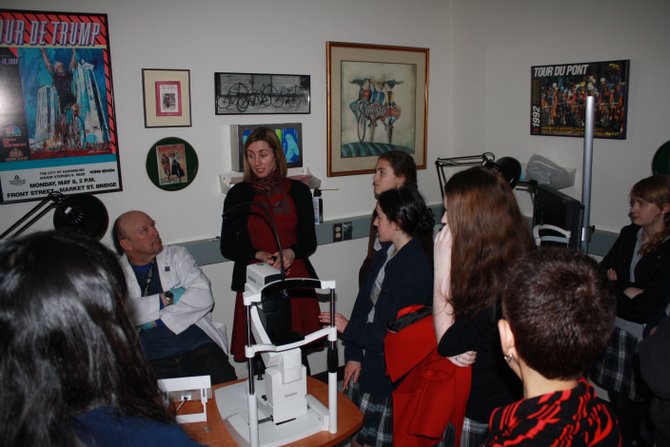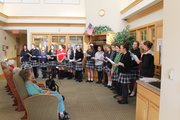 On Tuesday, Jan. 22, Oakcrest School implemented a school-wide initiative called L.E.A.D. (Leadership, Experience, Academics, Daring) Day. The mission for the day was to provide a series of thoughtful workshops, service projects and field trips to kickoff the 3rd Quarter and Semester II.
Sixth and seventh graders visited the U.S. Naval Academy in Annapolis, Md. and spent the day with the all-female group, Joy Bright Hancock Organization. Their service project focused on painting boxes, which will be used for an on-campus collection to aid domestic violence victims.
Eighth through 10th graders went to the National Institutes of Health in Bethesda, Md. and learned about science-related professions. 10th graders were also treated to a clinical tour. Their service project was at St. Bartholomew's Assisted Living Facility, making bagged meals for people who are homeless served by Arlington's A-SPAN.
Eleventh and 12th graders participated in a career panel highlighting professions in Finance, Marketing and Law. They had the opportunity to help in service projects: performing at The Sylvestry House, in McLean; serving special needs children at Jill's House, in Vienna; or volunteering at HOPE Pregnancy counseling and assistance center, in Falls Church.