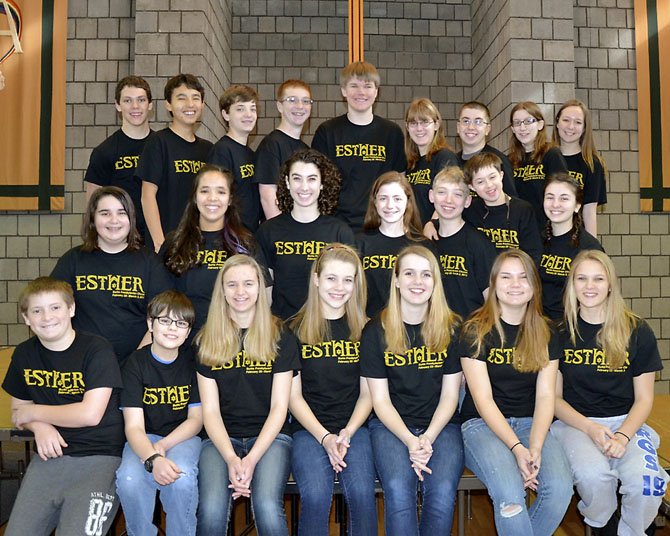 Senior and junior high school youth from Burke Presbyterian Church will present the musical Esther from Feb. 28 through March 3. Esther is by local playwrights Martin and Janice Landry. All performances take place at Burke Presbyterian Church, 5960 Oak Leather Drive, Burke.
Performances will be:
Thursday, Feb. 28, 7 p.m.

Friday, March 1, 7 p.m.

Saturday, March 2, 7 p.m.

Sunday, March 3, 3 p.m.
Admission to the show is free, but all seats must be reserved by e-mail to Tickets@BurkePresChurch.org. Free-will donations will be accepted during intermission and after the show to benefit BPC youth mission programs.
"Esther" is the biblical story of an orphaned Jewish girl who becomes Queen of Persia, and discovers that her people are to be annihilated by a royal decree. There are many theatrical versions of the Esther story, but few have the energy, humor and biblical depth of this entertaining musical.
The production is a collaborative community effort. Cast and crew are junior and senior high student members of the Burke Presbyterian Church Youth Connections youth group; they hail from six different local schools (Robinson SS, Lake Braddock SS, Irving MS, West Springfield HS, Immanuel Christian School, and Hayfield SS).
For more information, visit http://www.burkepreschurch.org/musical or https://www.facebook.com/events/339684912812405/.