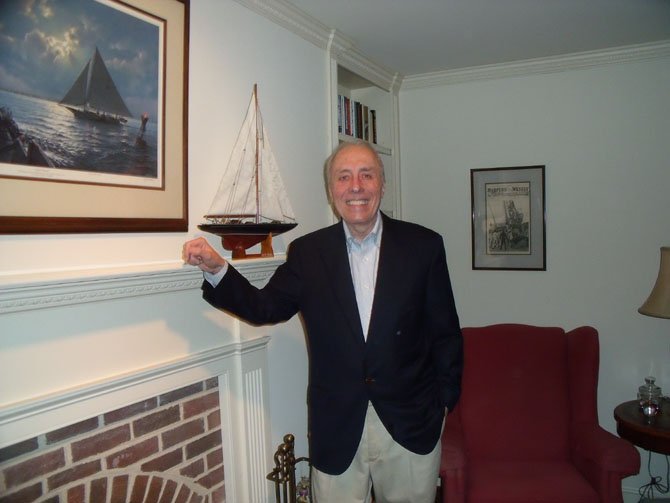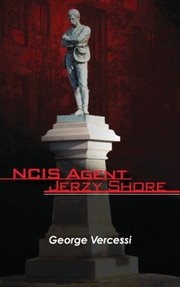 Retired Navy captain and local author George Vercessi highlights the Alexandria area in his latest novel "NCIS Agent Jerzy Shore."
The novel follows cold case sleuth Jerzy Shore as he tries to solve the "decades-old death of Midshipman Jeff Resnick whose body is found at the base of the Naval Academy clock tower before the annual Army–Navy football game which is initially ruled an accidental death until an anonymous letter lands" in Jerzy Shore's lap.
"The main character is being bounced around like a pinball. He's got people directing him when he doesn't want to be. He's got a woman who he's not sure is attracted to him and a boss directing him in a path he doesn't want to go. And he's got a man out to kill him," Vercessi said.
Vercessi includes many local landmarks and places in the book including a car crash near the old Confederate soldier statute near the intersection of Washington Street and Prince Street, the Landini Brothers restaurant and the dock at the end of King Street (behind the Torpedo Factory).
Similar to "NCIS Agent Jerzy Shore," he has two other novels "King of the Hill" and "We the People" based in the Washington Metropolitan /Annapolis and New York City areas which are familiar stomping grounds to the Bronx native and long-time Alexandria resident.
"NCIS Agent Jerzy Shore" is available in paperback and ebook through Amazon.com or any on-line bookseller and at any bookstore.
Although the book's title was taken partially from the famous NCIS television shows, Vercessi had thought up the idea for the book one day out of the blue.
"It was just one of those things, what if someone died and the case was never solved." He said.
For research, he read a number of textbooks on forensic science and cold cases but he also interviewed local NCIS agents to get a feel for how they solve cases.
Unlike many writers who outline their plots, he chose to draw out his plot so that it would be easier to tie together all the different variables involved.
He explains that because certain characters only appeared once or twice in the book, sketching the plot made it easier to write the book.
When he's not writing novels, he enjoys reading mysteries by Donald Westlake and Elmore Leonard. He often tries to read the same genre as he is writing or working on to inspire his creativity.
He is also in a writer's group where he can give and receive critiques of his work and other budding writers'. He advises novice writers to "put their stories down on paper," "never talk about your writing" and to "join a writer's group" to gain insight into their writing.
Some of his other hobbies include listening to opera, in particular Italian operas, traveling and collecting art.
Vercessi said the best part of writing is seeing the finish product. "I hope that people will like the character [Jerzy Shore] and they will ask when's the sequel coming out," he said.
Currently, he is working on researching another Jerzy Shore book and working on another novel about a bail bondsman named Charlie Paradise who works out of a mobile office that was previously a lunch wagon. He is also writing a children's book to help families cope with stroke victims and helping an incarcerated person to write a memoir.
Vercessi resides in Alexandria with his wife. After 27 years in the Navy, he retired as a captain. He has a master's degree in mass communications from San Diego State University and a bachelor of arts degree in political science from La Salle College in Philadelphia. He is a member of the Authors Guild, National Press Club in Washington, D.C.