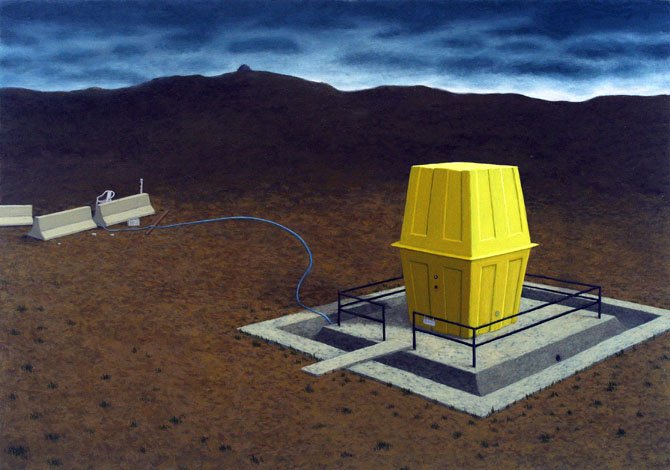 McLean Project for the Arts will hold an opening reception and gallery talk on Thursday, Jan. 17 from 7 - 9 p.m. for three new exhibitions. It is free and open to the public.

*Small Stories: Paintings by Nora Sturges, Matthew Mann and Gregory Ferrand - Emerson Gallery.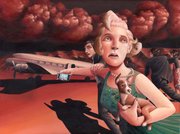 Each of these three artists makes work that suggests a story, in an undefined, open-ended, multi-layered way. They have in common a crisp, careful, objective style and a penchant for working on a relatively small scale. Each painting provides an opportunity to combine the artists' perspective with that of the viewer, producing an imaginative collaboration of possibilities.

*GOLDRUSHed: Paintings by Thomas Xenakis - Atrium Gallery.

Seeking to reveal both beauty and spirit thorough painting, Thomas Xenakis creates abstract works through an unusual technique that combines oil paint and gold leaf. His paintings exude an enigmatic sense of spirituality as they explore mysterious realms.
*Altered Terrain: Drawings by Rosemary Luckett - Ramp Gallery.
Virginia artist Rosemary Luckett makes works that spring from many diverse sources of inspiration, from wild American landscapes, to Dutch paintings, to surrealism. Both playful and at the same time deadly serious, these images present a powerful commentary on contemporary life.
The exhibitions run through March 2.
MPA is located at 1234 Ingleside Avenue in McLean. Hours are 10 a.m. - 4 p.m. Tuesday - Friday and Saturday 11 a.m. - 5 p.m. For more information visit www.mpaart.org or call 703-790-1953.