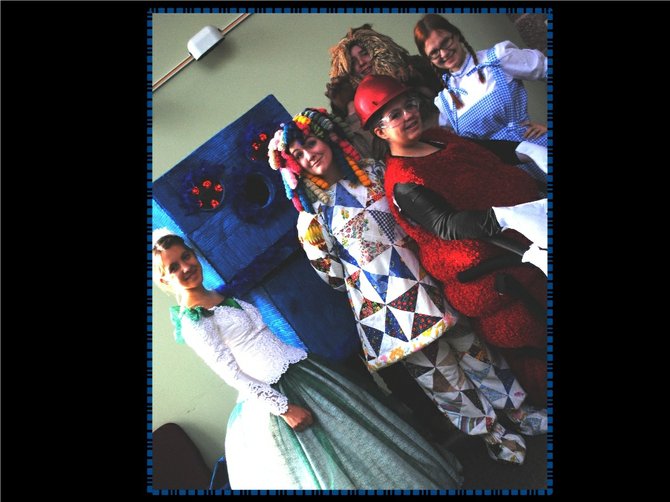 It's a colorful conundrum young munchkin Ojo finds himself in while on a quest to save his Uncle Nunkie. Unc has fallen victim to Dr. Pipt, a crooked magician, and like any good nephew, Ojo is off to help. Sounds like the tales your family told over the holidays this year? Not so much?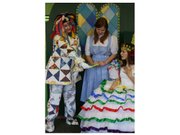 In fact, it's the story of "The Patchwork Girl of Oz," which comes from the seventh novel beloved children's author L. Frank Baum set in the Land of Oz. It is a story of familial love and helping others, even when faced with almost certain failure. The tale at its core teaches the importance of working together and doing your part to help those in need.
More than 30 middle and high school singers and actors from the Sovereign Grace Home School Co-op in Fairfax are preparing to bring this quirky story to the stage later this month. Profits from ticket sales and donations will be given to Rancho 3M Orphanage in Guadalupe, Mexico.
Where and When
Performances will be held in the Sovereign Grace Church at 5200 Ox Road, Fairfax main auditorium on Jan. 24–25 at 7 p.m. and Jan. 26 at 1 p.m. Tickets are $6 for adults and $3 for students aged 3–17. For more information, visit "The Patchwork Girl of Oz" Facebook page, send an email ptwgofoz@gmail.com or www.rancho3m.com.
"I'm a wise, bearded Munchkin of few words," says Michael Briggs, who will play Unc Nunkie. "I love my nephew, who is like a son to me."
Ojo and Unc Nunkie are just two of the new faces playgoers will get to meet; Dr. Pipt, the Patchwork Girl (known as Scraps) and Ozma, the queen of the Emerald City, are all integral characters in the play with larger than life personalities.
"Scraps—an inanimate patchwork girl with nothing but servant hood awaiting her—suddenly finds herself bursting with life, ringing with rhyme and facing an adventure that will allow her to visit fantastical lands and whimsical characters," says Katelyn Black about her character. "Everyone she meets is delighted with her unique appearance and childish charm. But Scraps soon learns that despite all her talents, she is missing something—something she must find before she can truly be alive."
"Ozma is the child queen of Oz," says actress AnaMichele Babyak. "Near and far, citizens of Oz love and trust in all her laws and decrees. She is a sovereign, wise and revered ruler, yet always just and tenderhearted."
But don't worry—familiar faces like Dorothy, Glinda and the Lion will also be on hand.
"Now, the Lion is a courageous yet cautious feline," says Wes Remer, the young actor who will portray the lion. "He is also the police, army and royal guard of the Emerald City."
All of the songs in "The Patchwork Girl of Oz" are original compositions, many put together by Charla Rowe, a local theatrical director, producer and actor who leads Tantallon Community Players in Fort Washington, Md. The script is also an original adaptation of the book by another young actor in the community theater scene, Xandra Rose, who recently appeared as Lady Bracknell in The Castaways' production of "The Importance of Being Earnest" in Woodbridge, Va.
"'The Patchwork Girl of Oz' is a fun musical full of adventure, suspense and song," says Sabrina Hess, who will be portraying Sunnie Winkie, a spider from the yellow land of the Winkies.
"It teaches the viewers that when you are missing a crucial element of life, you are truly not alive. We'll let the audience decide what exactly that crucial element is," Hess says.