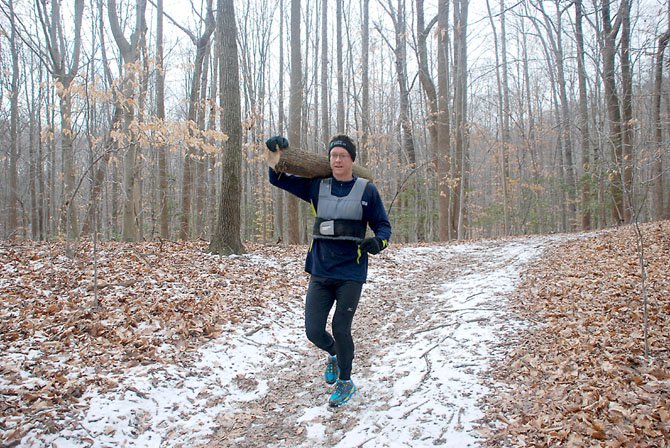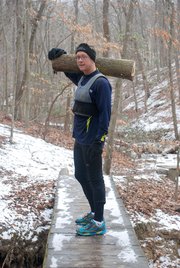 For those who find marathons too mundane and "century" bike rides just too casual, a new breed of extreme competitions is rapidly gaining popularity. With intimidating names like Tough Mudder, Warrior Dash and Rugged Maniac, these obstacle races offer unusual combinations of challenges that test the mental as well as physical dexterity of athletes. Atop them all—at least according to its own website and registered competitor Lance Sanson—is the Spartan Death Race, taking place this June in Pittsfield, Vt.
"The Death Race is where the adrenaline junkies go who are active athletes seeking to push themselves to the next level," said Sanson, a 45-year-old Burke resident. "The people who, when someone says, 'You can't do it,' are going to prove that they can."
Created in 2005 by extreme athlete Joe Desena to satisfy elite athletes thirsting for an event to transcend the monotony of triathlons, Iron Man and other established tests of human endurance and mettle, the Spartan Death race incorporates a slew of challenges spaced out over a course of 40-50 miles of forest terrain.
"It's all fun. If it ever becomes work and I'm not getting paid, I'll realize I'm not in the right industry."
—Burke resident Lance Sanson
OBSTACLES CAN RANGE from trials of strength—two hours of chopping wood is one staple—to basic toughness, traversing elements of fire, ice water, mud and barbed wire, to sheer willpower. Not to mention mental acuity: try being read the names of 10 random US presidents, told to hike 11 mountainous miles wearing a 70-pound pack, then asked to recite them back, in order.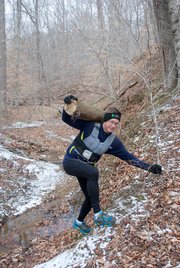 "You can train physically for the endurance; you can run, everything under the sun, but mentally, you don't know what you're in for," said Sanson.
Rather than offer encouragement, course officials also take every opportunity to rattle racers' courage and self-confidence, boot camp-style. "They try to break you," said Sanson, who in addition to a Herculean physical training regimen has done extensive research on how the event generally plays out.
"They even tell you that you've failed, to see if you will accept that. To walk away. You have to keep that mental awareness, that I'm here to complete this, whether you like it or not."
With the Death Race taking anywhere between 48 and 60 hours to complete, the success rate isn't good. In fact, only ten to 20 percent of the entire field (usually around 300 entrants) actually crosses the finish line in a given year. Part of the low completion figure is from sheer lack of endurance. How many people can exercise for two days straight, much less compete?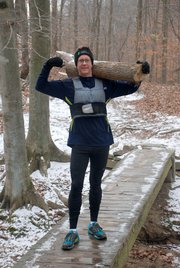 A majority also fail due to the obscurity of the event itself: no course route or list of obstacles is ever given to the competitors. They simply receive guidance from one obstacle to the next. For typical distance athletes used to pushing themselves for a set amount of time with a visible checkered flag, this is horrific. How does one even start to train for something like this? What would even compel someone to register?
"There was no hesitation," said Sanson, describing his decision to sign up after being asked by periodic racing partner and Life Time Fitness trainer Josh King. Last summer, the two participated in several mud-based and adventure races. The season culminated in the Mid-Atlantic Spartan "Beast" race, a lesser version of this summer's main event. King then sent Sanson a link to the Death Race and Sanson couldn't resist.
But what about the 10 percent?
"It would worry me if there was just one person that completed it," asserted Sanson. "There are going to be limits to what I can do physically, from a strength standpoint, but I don't see that being as big a part of this race. It's not the strongest man competition. I can compete. I may not move that truck, but I'll pull that rope."
This is the unflinchingly positive attitude that Sanson, a lifelong multi-sport athlete, has taken into numerous endurance races, including the National Marathon, MS 150 bike ride, and Ragnar 200-mile team running race. It also belies his rigorous training schedule that includes eight cross-training workouts during the workweek and a full day of exercise on Saturday. Sundays are for rest, unless the winter sun is out, in which case so is Sanson's Life Time (Fairfax) based running group. Of course.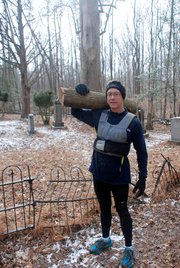 His sessions don't sound too corporeal at first—spinning class, weights, resistance bands, pool time, kickboxing—but he's picking up the intensity in preparation for June's Death Race.
EVERY OTHER WEEKEND he goes out around Fountainhead regional park in Fairfax Station looking for down trees to chop ("There's no better way to train for it"). He routinely hikes and jogs with a log resting on his shoulder, and is planning a 24-hour workout in February where he will attempt to not only stay awake, but participate in every class offered around the clock at his gym.
"My wife thinks I'm a little bit insane," admitted Sanson. "But she's always thought that. She doesn't think it's something I couldn't do."
Lynnda Gendron, fitness director at Burke Racquet & Swim Club and AAHFRP certified post rehab conditioning specialist, believes as long as Sanson and his fellow Death Racers are being smart and safe about their prep and competition, then more power to them, literally. "I'm all in favor of challenging the body physically and mentally," she said. "There are so many different ways you can train the muscles. This is just another way for the body to move and progress."
Despite how truly taxing all this activity sounds, Sanson maintains that his motivation extends from a plain and simple love of sport and setting a healthy lifestyle example for his 7-year-old daughter Sapphire. "It's all fun. If it ever becomes work and I'm not getting paid, I'll realize I'm not in the right industry," he said.
"I'll never be on the PGA, play pro football—what's in are these kind of sports that allow guys like me to say, 'I can go out and do that.'"