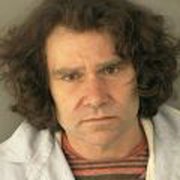 Arlington — The Arlington County Police Department's Special Victims Unit has arrested a suspect involved in several peeping tom incidents and police are concerned that there may be additional victims.
The suspect, 48 year-old Michael Linwood Tomlin, was arrested and charged on July 1 with trespassing and peeping tom. According to police, on the afternoon of June 30, Tomlin hid inside a stall of the women's restroom of a movie theater and was seen looking over the stall at a juvenile victim. He fled the scene when confronted by the juvenile's father and was located by police the next day in the 4300 block of N. Carlin Springs Road. Tomlin is being held on a $5,000 secured bond at the Arlington County Detention Facility.
Police believe Tomlin is responsible for additional peeping incidents. Anyone who has information about this suspect or has information on additional victims is asked to call Detective Jamey Trainer at 703-228-4185 or email investigations@arlingtonva.us. To report information anonymously, contact the Arlington County Crime Solvers at 866-411-TIPS (8477).