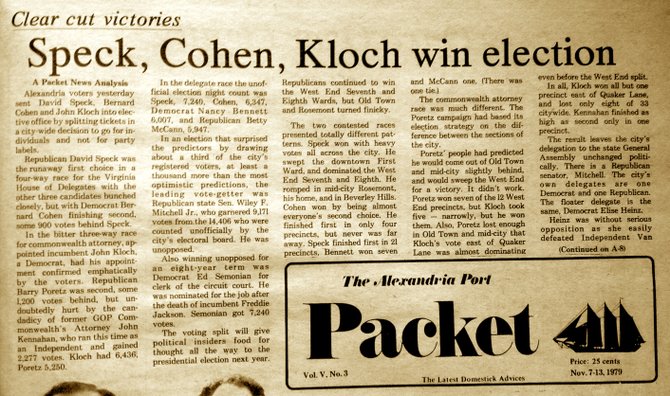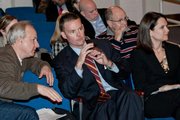 Back in 1979, the competition to become Alexandria's next commonwealth's attorney was fierce. Prompted by the resignation of William Cowhig in a Bingo-and-sex scandal, a heated special election featured former Republican Commonwealth's Attorney John Kennahan, former prosecutor Barry Poretz and acting commonwealth's attorney John Kloch, who won that election and served several terms before becoming a Circuit Court judge.
Then, in 1997, acting commonwealth's attorney Randy Sengel faced defense attorney Bob Battle in a Democratic primary. Now that Sengel is stepping down from the office after serving four terms, assistant commonwealth's attorney Bryan Porter will sail into office unopposed — no Democrats emerged to challenge him in the primary and no Republicans stepped forward to stand against him in November.
"My philosophy is that the Republican Party has an obligation to find candidates and run them because a true democracy is best served by giving citizens choices," said Tom Fulton, chairman of the Alexandria Republican City Committee. "But I was not successful in making that argument."
For the first time in recent memory, a commonwealth's attorney will be elected without any opposition at all, either from his party or an opposing party. Although some may feel that's bad for democracy, Porter argues it's probably a good thing for law and order in Alexandria.
"I'm relieved because it allows me to focus on doing what I love to do, which is prosecuting cases," said Porter, who has been a prosecutor since 2001. "It has given me the ability to focus on some very serious cases this summer, whereas if I was running a seriously contested campaign I might not be able to give as much attention to my job."