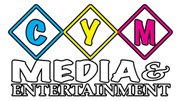 Everyone who has seen Winston Churchill High School theatrical productions in the past nine years — "BLAST," "Peter Pan," "Beauty and the Beast," "Legally Blonde" or others — has been impressed with the creative set design, professional lighting and innovative sound effects as well as the training and focus of the student technical crew. This crew provides support for the actors, singers, dancers and the director.
Scott Selman has been the reason that Churchill's "BLAST," musicals and dramas have been so technically spectacular. As Churchill's media service technician, he changed the course of many students' lives by providing inspiration as well as instruction and knowledge. Under his guidance, many students discovered a passion for technical and lighting design and are now pursuing this major in college and careers.
Selman recently resigned from Montgomery County Public Schools in July to fully devote his energies to his burgeoning company, CYM Media & Entertainment.
"The only way I could ramp up the business was to leave Churchill," said Selman. "It was a tough decision, because I love working with students. I'm fortunate because now I can have the best of both worlds. I will continue working with students through my business, but will also have the opportunity to branch out in other directions."
CYM Media & Entertainment was founded in 2009 by Selman and his wife, Lauren, a public relations consultant as well as director of conferences, marketing and events for ConStrata Technology Consulting. Because the two are so multi-talented, CYM Media & Entertainment is able to provide "full-service campaigns in theatrical design, public relations/advertising/marketing/event planning, videography and photography and graphic design in the DC Metro Area." Lauren Selman said, "Working with Scott full-time has been one of the most rewarding experiences I've ever had. We work extremely well together, both as colleagues and as a sounding board for our individual projects. We push each other to work harder and I look forward to combining our efforts for many years to come." Their offices are located in the Semmes Building in Potomac. The name of the company — CYM stands for lighting colors — cyan, yellow and magenta.
The company already has a number of clients, including the AFI-Discovery Channel Silverdocs Documentary Film Festival, The Levine School of Music, The Shoppes of Bethesda, Rollins Ridge of Rockville, Georgetown Prep, the Renegade Dance Company, Potomac Community Resources and more.
Scott Selman will continue to support the programs at The Levine School of Music with his technical stage experience. He is hoping to return to the 25th year of "BLAST" to once again have the opportunity to work with students to provide lighting design and technical support.
Scott Selman grew up in Montgomery County and graduated from Magruder High School. After graduating with a BFA in design/technical theatre, he went on the U.S. National Tour of 42nd Street as an electrician. Then for the next 9 years, he raised the bar to develop Churchill High's musical theater and drama into professional productions. Never satisfied with just working just one job, a few years ago, he and two partners founded "Act Two Performing Arts" a non-profit youth theater program that is now part of the Levine School of Music.
"We all came from professional theatre backgrounds and wanted to bring that same level of professionalism and showmanship to youth theatre," Scott Selman said. "At Act Two we have a wonderful apprentice program, where students are empowered to take leadership positions in the production staff. We have stage managers, assistant directors, and choreographers; all who learn from the professional staff and get to teach their peers at the same time. The learning process never stops, and we are always learning as much from the students as they learn from us."
Kevin Kuchar, Act Two and Levine music department chair, has worked with Scott Selman for more than 15 years.
"Scott and his company CYM Media stand in my mind as a 'go to' with respect to design and fulfillment when we are planning a project. Quite literally, as a director and designer, I make entire season choices based on what I have come to rely on from that team with respect to technology, design, implementation and delivery. They are the best — and I know that CYM Media will be a very successful because of Scott's dedication, talent and creativity," Kuchar said,
To contact CYM Media & Entertainment, e-mail info@cymmedia.com or call 240-462-8995.