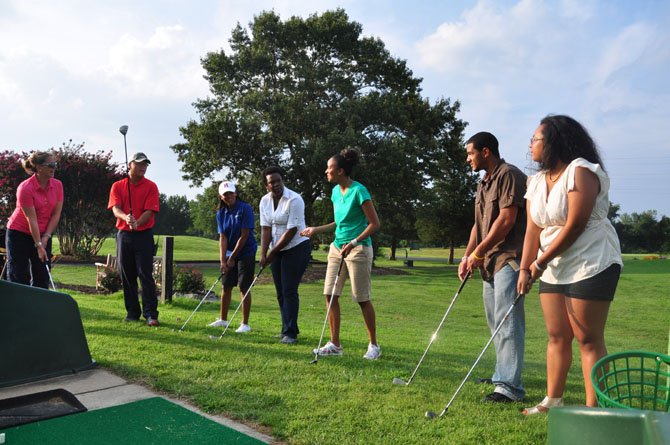 Herndon — Cindy's Legacy, a nonprofit dedicated to providing services for families affected by cancer, will host its second annual golf clinic at the Herndon Centennial Golf Course Friday, Aug. 9.
The nonprofit is named after Cindy Martin, a Herndon resident who was diagnosed with a brain tumor in October 2010 and passed away while undergoing treatment the following February at age 54. While she was in treatment, her friends and family began helping her raise money to pay for her care.
"Families dealing with cancer often lose the ability to do basic tasks, like maintain their house, or even fill out applications for aid," said Stacy Brooks, Martin's daughter and founder of Cindy's Legacy. "Not to mention, treatment is expensive and drains the resources of many people, so we're here to help where we can."
Since its founding, they have helped dozens with gas cards, grocery cards, bill payment, transportation and more. Their latest project has been to provide "Chemo Care Packages," which contain items designed for patients currently undergoing chemotherapy.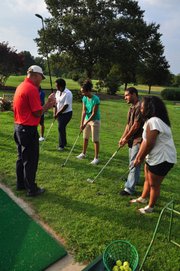 "There are special lotions that patients need, that don't have perfumes and can be very expensive, that's part of the packages," Brooks said. "As well as things like head wraps, tissues, hand sanitizer and anything that will make their treatment more comfortable."
Stormy Stringer, a former Reston resident who currently lives in Washington, D.C., is recovering from breast cancer and recalled that the crossword puzzle book given to her as part of the package was so difficult that she became focused on it, and it took her mind off the otherwise uncomfortable treatment.
Another family in Culpeper, whose father and husband was undergoing treatment, was provided with house cleaning services.
"We know we can't help everyone we would like to financially, but there are other things we can do to make lives easier," Brooks said. "Recently there was one family that we helped get assistance in filling out a Medicare application, because treatment could be covered, but they had to navigate that whole maze, which they didn't have the time or energy to do, but we can help."
The Aug. 9 clinic at the Herndon Centennial Course will feature a buffet with JJ's Deli's signature barbecue. There will also be a silent auction for two wine baskets, and a raffle which will provide all those in attendance with a chance to win a Keurig coffee machine, golf lessons and other prizes.
"All proceeds from the event will go straight to our mission, directly to the families and people we serve," Brooks said. "As an organization, we have no overhead or other costs, because our mission is to provide all the help we can."
Attendees can choose from a golf lesson, or shooting three holes of the course with a local pro.
The event will run from 6 to 9 p.m., and is $35 for those who wish to participate in the clinic and $15 for those just interested in dinner and networking. Registration is open until Monday, Aug. 5, and can be found at www.cindyslegacy.org.