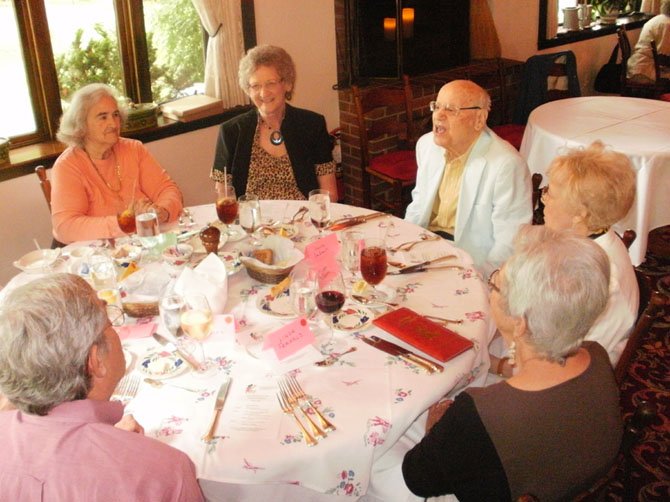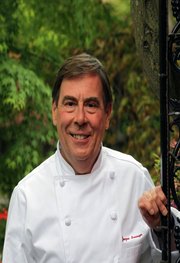 The Great Falls Senior Center (GFSC) held its first member luncheon Wednesday, July 24 at L'Auberge Chez Francois. Attended by a capacity guest list, the luncheon is viewed as the first in a series for those who become members of the center.
GFSC collaborated with the nationally recognized host and Chef Jacques Haeringer to plan the event. Toward the end of the luncheon, he appeared to the applause of the 60 appreciative diners.
GFSC's mission is to enrich the lives of the community's mature adults with stimulating programs and social networking opportunities. It holds monthly programs, open to all seniors, that generally cover one topic and are presented by an expert in that field. Membership is available for $10 a year and includes benefits such as voting rights for the Board of Directors elections in December 2013.
Those interested in learning more about the center, its programs or membership can contact Linda Fernald, communications chair, at linda.fernald1@verizon.net or 703-759-3721. For membership only, send check payable to GFSC (not tax-deductible), P.O. Box 425, Great Falls, VA 22066 with name, mailing address, phone number and e-mail.