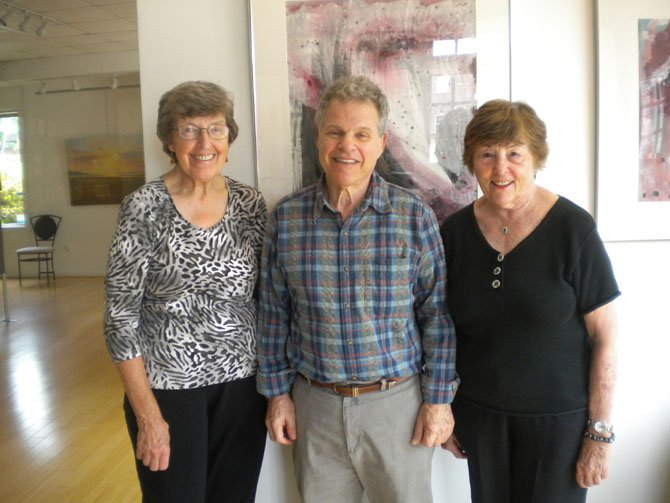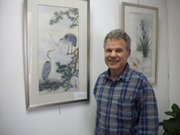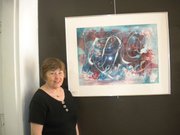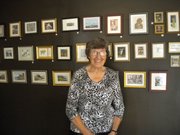 This month The Art Gallery of Potomac will present a show titled "Brush Strokes" featuring paintings by Millie Shott, Richard Kaufman and The Miniature Painters, Sculptors and Graver's Society of Washington, D.C.
Millie Shott uses lots of color in her paintings to create mixed media collages whose final look surprises even her. "I never start with anything in mind. I just watch the paint puddle and move and see what happens. The titles of my work suggest but the paintings are abstract." Shott has always liked "playing with art stuff " and she mainly uses liquid acrylics to get a more fluid, watercolor effect. She is inspired by observing what is around her and describes her works as "more impressionistic than representational. I enjoy adding other things to the surface to achieve balance and color harmony rather than objects. I hope the viewer gets a sense of creativity and imagination in my paintings. "
Richard Kaufman's work is in the Southeast Asian style of painting and he uses techniques that are thousands of years old. He paints with ink on rice paper which when finished looks crumpled then is hung to dry and when the paper shrinks the paper smoothes out. The brush strokes are the essence of sumie (black ink wash) painting. Animals and nature are usually portrayed in this type of painting. Kaufman is inspired by nature and he enjoys painting plants and animals he observed on camping trips and visits to the Catskill mountains. The Chinese idea of Ch'i which believes energy is embedded in everything in nature also inspires him. "I try to capture the life energy in objects I am painting."
Eighteen different artist will show paintings from The Miniature Painters, Sculptors and Graver's Society of Washington, D.C. This society is the oldest miniature art society in the U.S. Elizabeth Stecher explains that to be considered a miniature painting the overall image of cannot exceed 25 square inches and even that is considered large for a miniature. "The miniatures are scaled down to a small size but must include all the elements and detail you would expect in a regular painting."
There will be on art reception Sunday, June 9 from 2-5 p.m. and a Tea & Talk Saturday, June 15 from 3-5 p.m.
The Art Gallery of Potomac is located at 9945 Falls Road in The Potomac Village Shopping Center next to Big Wheels Bikes behind Walgreens. Phone 301-765-7617. Gallery hours are Wednesday through Sunday noon until 4pm. For more information go to www.potomacartists.org. or www.theartgalleryof potomac.com